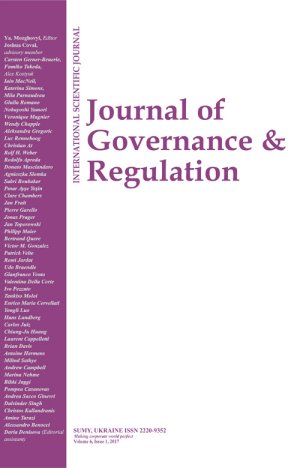 BLOCKCHAIN TECHNOLOGY AND DECENTRALIZED GOVERNANCE: IS THE STATE STILL NECESSARY?
Download This Article
Marcella Atzori

This work is licensed under a Creative Commons Attribution-NonCommercial 4.0 International License.
Abstract
The core technology of Bitcoin, the blockchain, has recently emerged as a disruptive innovation with a wide range of applications, potentially able to redesign our interactions in business, politics and society at large. Although scholarly interest in this subject is growing, a comprehensive analysis of blockchain applications from a political perspective is severely lacking to date. This paper aims to fill this gap and it discusses the key points of blockchain-based decentralized governance, which challenges to varying degrees the traditional mechanisms of State authority, citizenship and democracy. In particular, the paper verifies to which extent blockchain and decentralized platforms can be considered as hyper-political tools, capable to manage social interactions on large scale and dismiss traditional central authorities. The analysis highlights risks related to a dominant position of private powers in distributed ecosystems, which may lead to a general disempowerment of citizens and to the emergence of a stateless global society. While technological utopians urge the demise of any centralized institution, this paper advocates the role of the State as a necessary central point of coordination in society, showing that decentralization through algorithm-based consensus is an organizational theory, not a stand-alone political theory.
Keywords: Bitcoin, Blockchain, Decentralized Autonomous Organizations, Decentralization, Democracy, Ethereum, Encryption, Governance, Politics, State, Peer-To-Peer Networks
Received: 28.12.2016
Accepted: 05.02.2017
How to cite this paper: Atzori, M. (2017). Blockchain technology and decentralized governance: Is the state still necessary? Journal of Governance and Regulation, 6(1), 45-62. https://doi.org/10.22495/jgr_v6_i1_p5