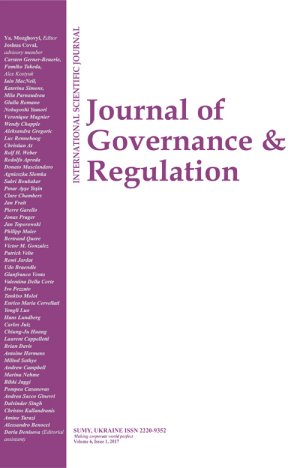 Bibliometric analysis of foreign exchange risk
Download This Article
Haitham Nobanee
, Hiba Zaki Shanti
, Mehroz Nida Dilshad
, Fatima Alzaabi, Saif Alkindi, Jawaher Alhammadi, Mariam Alnaqbi

This work is licensed under a Creative Commons Attribution 4.0 International License.
Abstract
In this study, we have focused our attention on foreign exchange risk as it has gained the attention of many researchers all around the globe. In addition, the increased foreign exchange in the process of globalization significantly impacts the profitability and operations of enterprises (Nor, Masron & Alabdullah, 2020) making it essential to understand the topic in greater depth. Thus, the main purpose of the paper is to understand the contribution that was made regarding this topic. This study thus employed the bibliometric analysis to evaluate the literature on foreign exchange risk. Bibliometric analysis is a statistical approach used to represent developments in a research topic and identify future research directions (Chen & Yang, 2021). The bibliometric analysis was based on 487 documents spanning from 1969 to 2020. The visualization and content analysis results showed that the literature on foreign exchange risk has been growing, and a great deal of it has shown that foreign exchange risk significantly affects the overall performance of both local and multinational corporations. Many papers also concluded that an understanding of foreign exchange risk by investors and businesses can greatly affect their holdings. Based on this study's exploration of current research streams in the field, directions for future research are proposed.
Keywords: Foreign Exchange Risk, Forex, Bibliometrics, Visualization, Performance
Authors' individual contribution: Conceptualization — H.N., H.Z.S., M.N.D., F.A., S.A., J.A., and M.A.; Methodology — H.N., H.Z.S., and M.N.D.; Software — H.N. and H.Z.S.; Validation — H.N., H.Z.S., M.N.D., F.A., S.A., J.A., and M.A.; Formal Analysis — H.N., H.Z.S., and M.N.D.; Investigation — H.N., H.Z.S., M.N.D., F.A., S.A., J.A., and M.A.; Resources — H.N. and H.Z.S.; Data Curation — H.N., H.Z.S., M.N.D., F.A., S.A., J.A., and M.A.; Writing — Original Draft — F.A., S.A., J.A., and M.A.; Writing — Review and Editing — H.N., H.Z.S., and M.N.D.; Visualization — H.N., H.Z.S., M.N.D., F.A., S.A., J.A., and M.A.; Supervision — H.N.; Project Administration — H.N.; Funding Acquisition — H.N.
Declaration of conflicting interests: The Authors declare that there is no conflict of interest.
JEL Classification: G10, G15, G19, G32
Received: 17.08.2021
Accepted: 14.01.2022
Published online: 18.01.2022
How to cite this paper: Nobanee, H., Shanti, H. Z., Dilshad, M. N., Alzaabi, F., Alkindi, S., Alhammadi, J., & Alnaqbi, M. (2022). Bibliometric analysis of foreign exchange risk. Journal of Governance & Regulation, 11(1), 86–99. https://doi.org/10.22495/jgrv11i1art9