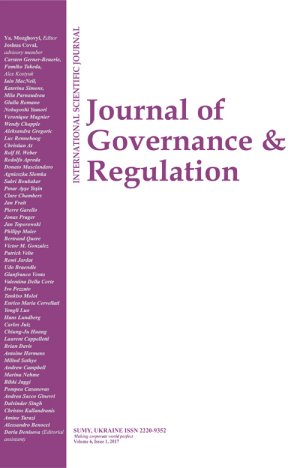 Branding of products as a region and country icon: Governance and entrepreneurship in the textile industry
Download This Article
Luky Primantari, Roderikus Agus Trihatmoko
, Trio Handoko

This work is licensed under a Creative Commons Attribution 4.0 International License.
Abstract
This study seeks to describe and give an overview of product branding theory from the phenomenon of entrepreneurial empowerment for original Solo batik (Batik Asli Solo) clothing products. By referring to Trihatmoko (2019b), this study applied a qualitative research method using a phenomenological approach and pragmatism interpretation. The theoretical foundation was structurally depicted in agency theory and channel management from Bergen, Dutta, and Walker (1992). The results of this study identified that product branding includes entrepreneurial creativity and marketing strategies that determine or have an impact on brand performance and the competitive market. Creativity and marketing strategies carried out by batik entrepreneurs depend on government regulations at the regional and central levels, in the context of economic empowerment. Brand performance and market competitions are branding outcomes that create regional and country icons. An icon is built continuously by consumers' perceptions and evaluations of their behavior, namely consumers and businesses by the local, national and international market. So, the theorizing of the research findings describes that batik is an icon of Solo and Indonesia for the international community. This paper contributes to the expansion of marketing management knowledge, namely the marketing mix, entrepreneurial behavior, and consumer and business behavior. In practice, it has implications for the entrepreneurship of clothing products based on local wisdom as well as government regulations in economic empowerment for micro, small, and medium enterprises (MSMEs).
Keywords: Batik Entrepreneurship, Clothing Product, Government Regulation, Marketing Strategies, Products Branding, Region and Country Icon
Authors' individual contribution: Conceptualization — R.A.T.; Methodology — R.A.T. and T.H.; Resources — L.P.; Writing — Original Draft — R.A.T.; Writing — Review & Editing — L.P. and R.A.T.; Supervision — L.P.
Declaration of conflicting interests: The Authors declare that there is no conflict of interest.
Acknowledgements: The Authors express their thanks to the Directorate General of Institutional Science, Technology and Higher Education, Ministry of Education and Culture of the Republic of Indonesia, for financial support for this research project (grant No. 017/LL6/PG/SPH2H.1/AMD/Penelitian/2020).
JEL Classification: M110, M310, M370, M380
Received: 28.10.2021
Accepted: 30.03.2022
Published online: 01.04.2022
How to cite this paper: Primantari, L., Trihatmoko, R. A., & Handoko, T. (2022). Branding of products as a region and country icon: Governance and entrepreneurship in the textile industry. Journal of Governance & Regulation, 11(2), 50–61. https://doi.org/10.22495/jgrv11i2art5