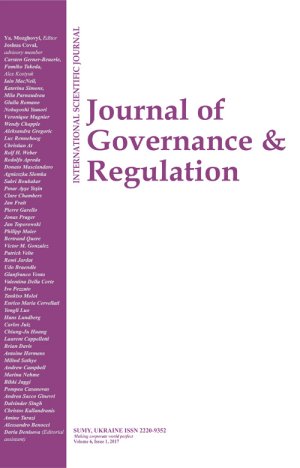 Criminal protection of corporate websites: An analytical study
Download This Article
Mohammad Amin Alkrisheh

This work is licensed under a Creative Commons Attribution 4.0 International License.
Abstract
In the light of the state's economic revolution and tremendous techniques sweeping the communication in the recent years which seeks to establish the concept of e­government practically, and the huge increase in using the Internet by all member of society including companies that depend on e-commerce, the UAE legislator is keen to report on criminal protection of a website by issuing the Federal Decree-Law No. 34 for the year 2021 on Combating Rumours and Cybercrime. This research aims to demonstrate the effectiveness of the UAE law in combating hackers who attack and spy on sensitive data of financial, commercial, or economic establishments. To achieve that, the researcher examined the concept, legal nature, and components of a website similar to a previous study conducted in Ukraine (Nekit, Ulianova, & Kolodi, 2019). The researcher opted to check what the website means and state its advantages and disadvantages, and then dealt with all forms of penal protection of the website in the UAE law as well as the general rules of responsibility for the crimes of hacking, and finished the research by conclusion including the most important findings and recommendations such as that the UAE legislator needs to amend the text of Article 75 of the Code of Criminal Procedure, so as to monitor wired and wireless conversations including the website. A command should be issued from the judge, so as to be justified and useful in revealing the truth.
Keywords: Cybercrimes, Website, Federal Law No. 34 of 2021, Combating Rumors and Cybercrime, Penal, Protection, Hacking, Corporate
Authors' individual contribution: The Author is responsible for all the contributions to the paper according to CRediT (Contributor Roles Taxonomy) standards.
Declaration of conflicting interests: The Author declares that there is no conflict of interest.
JEL Classification: K200, K220, K240
Received: 26.03.2022
Accepted: 26.07.2022
Published online: 29.07.2022
How to cite this paper: Alkrisheh, M. A. (2022). Criminal protection of corporate websites: An analytical study. Journal of Governance & Regulation, 11(3), 148–154. https://doi.org/10.22495/jgrv11i3art12