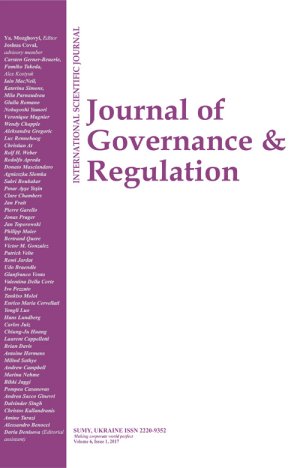 Customer governance and segmentation using database algorithm
Download This Article
Aleksandër Biberaj
, Olimpjon Shurdi
, Lorena Balliu, Sonila Xhaferllari, Julian Imami

This work is licensed under a Creative Commons Attribution 4.0 International License.
Abstract
The primary goal of any business is to maximize its profits. The company must have the right customers to ensure its continuous existence. This paper aims to help a company identify the right customers by developing a flow that enables them to easily do so. Customers for sure progress from one loyalty stage to the next in time, and marketing actions can help them to do so (Ngobo, 2017). The focus is on the problem of identifying the right customers based on what the company needs at that moment (the best-performing ones, the new ones, the ones who will retain, etc.). The methodology will include an analysis of data previously stored by the company. It will give technical details of how this flow is created and how is practically implemented. The existing data, is manipulated more appropriately and then passed and stored in a dedicated PostgreSQL database. This kind of database offers important techniques such as advanced indexing and high availability to build scalable, reliable, and fault-tolerant database applications (Schönig, 2020). In conclusion, the paper will give the effects of the actions taken based on the lists generated by the created logic.
Keywords: Customer, Customer Value, Segment, Cases, Database, Flow, Knowledge Management, Algorithm, Information Systems
Authors' individual contribution: Conceptualization — A.B.; Methodology — O.S. and S.X.; Writing — Original Draft — A.B. and L.B.; Writing — Review & Editing — S.X., J.I., and L.B.; Supervision — A.B.
Declaration of conflicting interests: The Authors declare that there is no conflict of interest.
JEL Classification: D21, L21, M150
Received: 04.01.2022
Accepted: 21.06.2022
Published online: 23.06.2022
How to cite this paper: Biberaj, A., Shurdi, O., Balliu, L., Xhaferllari, S., & Imami, J. (2022). Customer governance and segmentation using database algorithm. Journal of Governance & Regulation, 11(3), 8–16. https://doi.org/10.22495/jgrv11i3art1