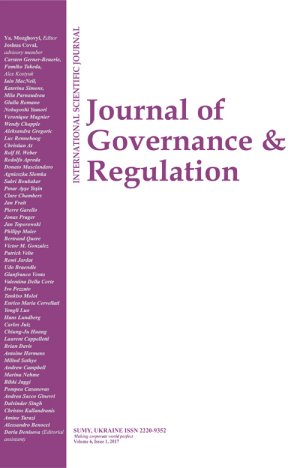 Enhancing firm's performance: The effect of human resources in supply chains and job rotation practice
Download This Article
Moh'd Anwer Al-Shboul
, Shorouq Mansour Al-Etan, Rana Albahsh
, Mahmoud Al-Dalahmeh

This work is licensed under a Creative Commons Attribution 4.0 International License.
Abstract
Unstructured and random job rotation practice has posed unprecedented challenges for many firms, and impacts on employees worldwide, particularly in Jordan Customs (JC). This paper investigates the current process of the job rotation practice that the Human Resource Supply Chain Management (HRSCM) directorate is applying at JC. Therefore, applying unstructured job rotation practice (i.e., monthly) frequently and regularly will have a significant negative impact on JC performance as a whole. Qualitative methodology was adopted through conducting some semi-structured interviews with managers from mid and top levels, internal employees, external partners, and customers. Forty-six (46) interviewees participated and shared in this study out of 203, representing a 22 percent response rate (Strauss & Corbin, 1998). Additionally, it was reviewed many related previous research studies in the literature in order to collect some other qualitative data from secondary sources (i.e., statistics, annual reports, etc.). The findings of this study show that JC applies the current job rotation practice randomly, unstructured, and not in a perfect and scientific way for achieving its goals and objectives; thus, leads to low revenues and performance (Magova & Kessy, 2020).
Keywords: Supply Chain, Human Resources, Job Rotation Practice, Performance
Authors' individual contribution: Conceptualization — M.A.A.-S.; Methodology — M.A.A.-S. and S.M.A.-E.; Writing — Original Draft — M.A.A.-S., S.M.A.-E., and R.A.; Writing — Review & Editing — M.A.A.-S., S.M.A.-E., R.A., and M.A.-D.; Supervision — M.A.A.-S., R.A., and M.A.-D.
Declaration of conflicting interests: The Authors declare that there is no conflict of interest.
JEL Classification: J22, J24, J28, J61, J63, L25
Received: 04.11.2021
Accepted: 18.04.2022
Published online: 20.04.2022
How to cite this paper: Al-Shboul, M. A., Al-Etan, S. M., Albahsh, R., & Al-Dalahmeh, M. (2022). Enhancing firm's performance: The effect of human resources in supply chains and job rotation practice. Journal of Governance & Regulation, 11(2), 159–172. https://doi.org/10.22495/jgrv11i2art14