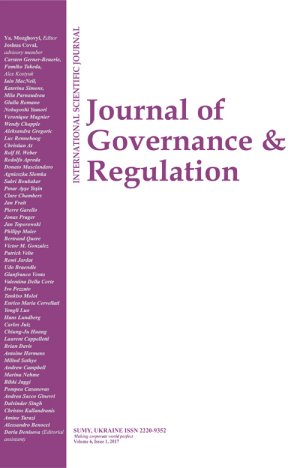 Factors affecting female online purchase decision
Download This Article
Mahmoud Saleh Allan
, Mohammed L. Ashour
, Nafez Nimer Ali
, Ahmad N. Al Warasneh

This work is licensed under a Creative Commons Attribution 4.0 International License.
Abstract
This study enhances the existing literature on female online buying decisions by evaluating the factors shaping women's clothing purchase decision-making. Hence, it investigates the influence of social media interactive marketing activities, i.e., electronic advertising (e-Ads), electronic word of mouth (e-WOM), interaction (Int.), and content credibility (CC), on female purchase decisions. The study adopted the logic of quantitative approach using an e questionnaire as a main data collection tool targeting online female consumers. Data were collected from 388 female social media users, and regression analysis was applied. The results of the study confirmed the association between a firm's use of interactive marketing applications and activities and female purchase decisions. In addition, the results pointed out the electronic interactive activities of social media platforms such as e-Ads, CC, and e-WOM as powerful tools that support firm's marketing strategies via their positive influence on female purchase decisions. The result is consistent with previous research (Park, Hyun, & Thavisay, 2021; Tran, 2017). The study provides several implications and recommendations for practice: focusing on content credibility, enriching the interactive content of brand name page, providing more details about offerings, and the continuous development of advertising, contents, and techniques. And for future research, as this study derived its findings from an evaluation carried out in the Jordanian clothing market, it is recommended to extend this evaluation to be conducted in other contexts and to consider other demographical and economic variables.
Keywords: Social Media Platforms, Interactive Marketing Activities, Female Purchase Decision
Authors' individual contribution: Conceptualization — M.S.A. and M.L.A.; Methodology — M.S.A. and A.N.A.W.; Formal Analysis — M.L.A., N.N.A., and A.N.A.W.; Resources — M.L.A., N.N.A., and A.N.A.W. Writing — Original Draft — M.S.A. and M.L.A.; Writing — Review & Editing — M.S.A., M.L.A., and A.N.A.W.
Declaration of conflicting interests: The Authors declare that there is no conflict of interest.
JEL Classification: M3, M31, M39
Received: 18.10.2021
Accepted: 08.03.2022
Published online: 10.03.2022
How to cite this paper: Allan, M. S., Ashour, M. L., Ali, N. N., & Al Warasneh, A. N. (2022). Factors affecting female online purchase decision [Special issue]. Journal of Governance & Regulation, 11(1), 351–360. https://doi.org/10.22495/jgrv11i1siart14