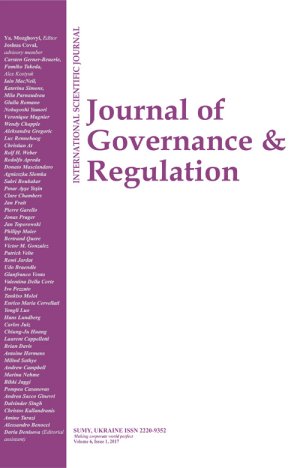 Firm value: Competitive position and corporate governance during the COVID-19 pandemic
Download This Article
Erna Setiany
, Wiwik Utami
, Annisa Hakim Zamzami

This work is licensed under a Creative Commons Attribution 4.0 International License.
Abstract
This study aims to investigate the impact of competitive positions and corporate governance on firm values. Corporate governance is proxied by the board of commissioner's size, the board of commissioner's independence, institutional ownership, and foreign ownership. The company's competitive position is determined by its market share. Tobin's Q is utilized to determine a firm value. In addition, firm size, leverage, and profitability served as control factors. A total of 100 manufacturing companies in Indonesia for the 2019–2021 period were selected as samples using a random sampling technique. Multiple linear regression is utilized for data analysis. The finding shows competition and foreign ownership have no effect on the firm value. While the board size and independence of the board and institutional ownership can impact the firm's value. The results of this study reveal that during the COVID-19 outbreak, the competitive position cannot aid enterprises in attaining their objective of increasing firm value. This result indicates the anomalous condition affecting the competitive standing during the COVID-19 era. In this period, severe competition poses a challenge to a company's ability to generate a sustainable income, despite the fact that market conditions and competitive strategy might provide a competitive edge and better performance.
Keywords: Competitive Position, Corporate Governance, Firm Value
Authors' individual contribution: Conceptualization — E.S. and W.U.; Methodology — E.S. and W.U.; Investigation — E.S. and A.H.Z.; Resources — E.S., W.U., and A.H.Z.; Data Curation — E.S. and A.H.Z.; Writing — E.S.; Supervision — E.S.
Declaration of conflicting interests: The Authors declare that there is no conflict of interest.
JEL Classification: G10, G30, G34, G38
Received: 28.09.2022
Accepted: 31.08.2023
Published online: 05.09.2023
How to cite this paper: Setiany, E., Utami, W., & Zamzami, A. H. (2023). Firm value: Competitive position and corporate governance during the COVID-19 pandemic [Special issue]. Journal of Governance & Regulation, 12(3), 266–273. https://doi.org/10.22495/jgrv12i3siart8