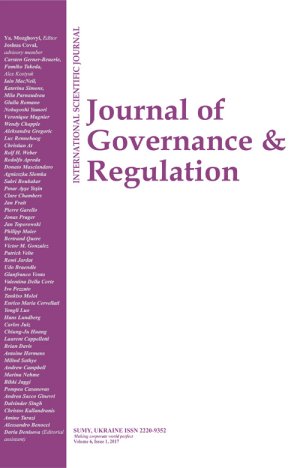 Future prospects and challenges of integrating artificial intelligence within the business practices of small and medium enterprises
Download This Article
Arbiana Govori, Qemajl Sejdija

This work is licensed under a Creative Commons Attribution 4.0 International License.
Abstract
Artificial intelligence (AI) has become a popular technology of this era due to its potential to transform businesses. Therefore, various businesses are focused on adopting this technology to enhance their business. However, due to challenges, not all organizations can adopt AI for their business functions. Considering the importance of AI and small and medium-sized enterprises (SMEs) in the economy, this study aimed to examine the challenges and prospects of AI for SMEs. The study performed review-based research to examine past literature to determine the key challenges facing SMEs in AI integration. It was noted in the results that costs and technical requirements of AI remain the topmost challenges for SMEs to implement AI. These challenges remain the major hindrance to the adoption of AI, and thus, this study analyzes these issues deeply to provide organizations with the insight to overcome these problems. The study also noted that the prospects of AI in SMEs are great as the costs of AI are reducing, and with more research and development, AI integration will become more convenient. Therefore, this research provides key details into the problems facing AI adoption contemporarily and how they can be solved in the future.
Keywords: Artificial Intelligence (AI) Integration, Challenges, Future Prospects, Small and Medium-Sized Enterprises (SMEs)
Authors' individual contribution: Conceptualization — A.G. and Q.S.; Methodology — A.G.; Validation — A.G. and Q.S.; Formal Analysis — A.G. and Q.S.; Resources — A.G.; Data Curation — A.G. and Q.S.; Writing — Original Draft — A.G. and Q.S.; Writing — Review & Editing — A.G. and Q.S.
Declaration of conflicting interests: The Authors declare that there is no conflict of interest.
JEL Classification: O11, O12, O14, O20, O30, O31, O33, O34, O36
Received: 07.10.2022
Accepted: 31.05.2023
Published online: 02.06.2023
How to cite this paper: Govori, A., & Sejdija, T. F. (2023). Future prospects and challenges of integrating artificial intelligence within the business practices of small and medium enterprises. Journal of Governance & Regulation, 12(2), 176–183. https://doi.org/10.22495/jgrv12i2art16