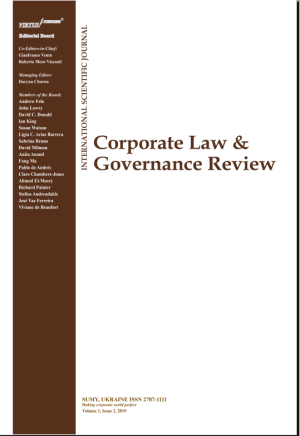 Governance of the right to privacy under administrative and penal legislation: An analytical study
Download This Article
Faisal Abdulhafez Alshawabkeh, Tayil Mahmoud Shiyab

This work is licensed under a Creative Commons Attribution 4.0 International License.
Abstract
This research is concerned with the administrative and penal protection of the right to privacy under the United Arab Emirates (UAE) legislation, in comparison with the relevant Jordanian legislation. The purpose of this research is to clarify the concept of the right to privacy (Bennett & Raab, 2020), the important forms of violation of this right, its relation with governance (Rajaretnam, 2022), and the legal texts enacted and the amendments adopted in the respective countries in order to notice the strengths and weaknesses of these two laws and indicate opportunities for improvement. The research problem consists of the insufficient legal framework in the UAE and Jordan regarding the content and the means of the protection of this right. It is suggested that this goal is achieved by comparing the different laws adopted in these two countries. The main findings of the paper are that the UAE and Jordanian legislations need to be modified to comply with the new technologies due to the multiplicity of agencies supervising the protection of this right and the absence of a central authority. Finally, the study concludes that legislators in the UAE and Jordan should adopt measures of governance to ensure the effectiveness of the legal framework relating to this right.
Keywords: Smartphone, Anti-Rumor and Cybercrime Law, Decree Regarding the Organization of the UAE Telecommunications Sector, Right to Privacy, Administrative Protection, Criminal Protection
Authors' individual contribution: Conceptualization — F.A.A.; Methodology — T.M.S.; Formal Analysis — F.A.A.; Investigation — T.M.S.; Writing —Original Draft — F.A.A. and T.M.S.; Writing — Review & Editing — F.A.A. and T.M.S.; Supervision — T.M.S.
Declaration of conflicting interests: The Authors declare that there is no conflict of interest.
Acknowledgements: The Authors would like to acknowledge Al Ain University for its support.
JEL Classification: K1, K14, K24, K100, L50
Received: 08.05.2022
Accepted: 30.12.2022
Published online: 05.01.2023
How to cite this paper: Alshawabkeh, F. A., & Shiyab, T. M. (2022). Governance of the right to privacy under administrative and penal legislation: An analytical study. Corporate Law & Governance Review, 4(2), 89–100. https://doi.org/10.22495/clgrv4i2p10