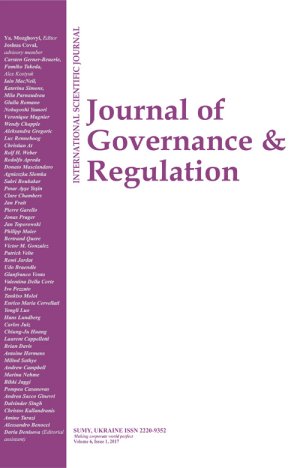 Modern academic libraries regulation: The case study in the emerging country
Download This Article
Eric Dumisani Ncube
, Maxwell Agabu Phiri
, Thokozani Patmond Mbhele

This work is licensed under a Creative Commons Attribution 4.0 International License.
Abstract
The modern world of libraries must be accessible, responsive, and reliable. This means that the libraries need to be user-sensitive and establish themselves as knowledge-creating hubs for academics, researchers, and students; supply-side to deliver customized products and services to add value to the users' experience of university life. The report of the Commission of Inquiry into Higher Education and Training (2017) addressed student's demands in a higher education sector in all South African universities, which resulted in multiple waves of protest. Amongst other things transformation, restructuring, and strengthening the higher education system. The objective of the article is to establish the extent of the balance between the demand and supply of tangible and intangible library materials in existing library systems and processes that meet daily library users' needs. The agile response to the library demand of the ever-changing higher education landscape has enhanced new ideas in innovative learning spaces and aligned to new services, such as virtual reference, digitizing archival material, and collection (Raju & Schoombee, 2013). Quantitative data was collected from 380 sample questionnaires, spread among the University of KwaZulu-Natal library users. The data was analyzed using descriptive and inferential statistics and multiple regression, respectively. The results suggest a user-centered approach to library plans and services. It recommends collaborations of operations.
Keywords: Demand and Supply, Collaboration and Benchmarking, Library, Operation, Plans Scheduling, Enterprise Resources Planning
Authors' individual contribution: Conceptualization — E.D.N.; Methodology — E.D.N.; Validation — E.D.N.; Formal Analysis — E.D.N.; Investigation — E.D.N.; Writing — Original Draft — E.D.N.; Writing — Review & Editing — E.D.N.; Supervision — M.A.P. and T.P.M.
Declaration of conflicting interests: The Authors declare that there is no conflict of interest.
JEL Classification: A2, M1, M2, M3, M4, M5, O1, O3, O4, Y9, Z0
Received: 08.10.2021
Accepted: 27.06.2022
Published online: 30.06.2022
How to cite this paper: Ncube, E. D., Phiri, M. A., & Mbhele, T. P. (2022). Modern academic libraries regulation: The case study in the emerging country. Journal of Governance & Regulation, 11(3), 28–38. https://doi.org/10.22495/jgrv11i3art3