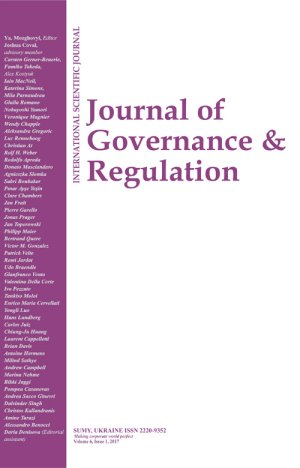 Protection of employees in international employment contracts
Download This Article
Ziad Kh. Al-Enizi
, Waleed Fouad Mahameed

This work is licensed under a Creative Commons Attribution 4.0 International License.
Abstract
This study investigated the level of labor protection as per the international labor contract. Thus, the way applicable law is applied to international labor relations in Jordan and other Arab countries such as Kuwait and Bahrain, and Rome I Regulation were discussed (Council of the European Union, 2008). This was done to evaluate labor protection in Jordan compared to the other countries. Attempts were made to raise the problem, delineate the ongoing situation in Jordan, and suggest suitable solutions. The analytical method, and the survey of judiciary literature and relevant legal documents showed labor protection in Jordan is not suitable. This is because the Jordanian judiciary is contradictory regarding the interpretation of occurrences related to determining the applicable law, for there are no clear, explicit legal provisions in this regard. It was also suggested that the Jordanian legislator intervenes to protect the labor and provides legal regulations on the application of law. This study has provided the fertile soil for beneficiaries to enhance labor protection to make it conform to international standards, and for future research to aim at this purpose, and deal with labor rights in remote work or work performed in more than one country.
Keywords: Choice of Law, Conflict of Laws, Contracting Parties, Labor Relations, Lex Voluntatis
Authors' individual contribution: Conceptualization — Z.K.A.-E.; Methodology — Z.K.A.-E.; Software — W.F.M.; Validation — Z.K.A.-E.; Formal Analysis — Z.K.A.-E.; Investigation — Z.K.A.-E.; Resources — W.F.M.; Writing — Original Draft — Z.K.A.-E.; Writing — Review & Editing — W.F.M.; Visualization — Z.K.A.-E.
Declaration of conflicting interests: The Authors declare that there is no conflict of interest.
JEL Classification: J52, J53, J54, J58, J59, J61, J68, K12, K15, K20, K31, K33
Received: 01.07.2022
Accepted: 23.01.2023
Published online: 25.01.2023
How to cite this paper: Al-Enizi, Z. K., & Mahameed, W. F. (2023). Protection of employees in international employment contracts. Journal of Governance & Regulation, 12(1), 75–81. https://doi.org/10.22495/jgrv12i1art7