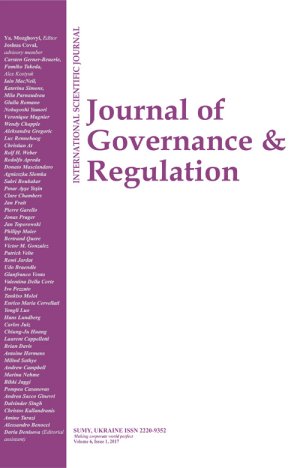 Quarantine regulations during the coronavirus pandemic: A study in light of national and international legislation
Download This Article
Jamal Barafi
, Ibrahim Suleiman Alqatawneh
, Muaath S. Al-Mulla
, Moustafa Elmetwaly Kandeel

This work is licensed under a Creative Commons Attribution 4.0 International License.
Abstract
Since the outbreak of COVID-19, countries have instituted multiple regulations and implemented various measures to preserve public health. One of the most important measures is quarantine, which restricts the right to freedom of movement enshrined in international and national laws (UN General Assembly, 1948). The study aims to clarify the freedom of movement concept and to consider the legality of quarantine as a restriction on this right (Talbi, 2021). It also aims to tackle the national regulations and procedures implemented in response to the COVID-19 pandemic in Jordan, the United Arab Emirates (UAE), and Kuwait. The research problem is the lack of clarity regarding the national legal framework and procedures related to quarantine, and the lack of deterrent penalties related to their violation, as well as the difference and disparity among the countries under study in response to the rules of international law and the application of procedures and penalties in the face of COVID-19. The authors relied on an analytical and comparative approach of the legislative provisions in addition to a statistical database published by a trusted website. The study concluded that the legal provisions related to confronting COVID-19 are still unclear and that the penalties do not serve as deterrents.
Keywords: Regulations, Pandemic, Sanitary Isolation, Freedom of Movement, Quarantine Violation
Authors' individual contribution: Conceptualization — J.B., I.S.A., M.S.A.-M., and M.E.K.; Methodology — I.S.A. and M.S.A.-M.; Writing — Original Draft — J.B., I.S.A., and M.S.A.-M.; Writing — Review & Editing — J.B.; Supervision — M.E.K.; Project Administration — J.B., I.S.A., M.S.A.-M., and M.E.K.
Declaration of conflicting interests: The Authors declare that there is no conflict of interest.
Acknowledgements: The Authors are very thankful to all the associated personnel in any reference that contributed in/for the purpose of this research.
JEL Classification: K140, K190, K330, K420
Received: 08.12.2021
Accepted: 16.05.2022
Published online: 17.05.2022
How to cite this paper: Barafi, J., Alqatawneh, I. S., Al-Mulla, M. S., & Kandeel, M. E. (2022). Quarantine regulations during the coronavirus pandemic: A study in light of national and international legislation [Special issue]. Journal of Governance & Regulation, 11(2), 277–285. https://doi.org/10.22495/jgrv11i2siart6