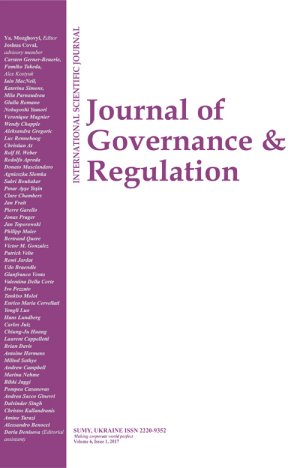 Role of code of ethics in building a fraud-resilient organization: The case of the developing economy
Download This Article
Razana Juhaida Johari
, Ida Rosnidah
, Norli Abd Talib, Ilinorhikmah Mohd Helmi

This work is licensed under a Creative Commons Attribution 4.0 International License.
Abstract
Due to the prevalence of fraud and corruption in Malaysia's economic and governmental sectors, this article examines the importance of ethical standards and their application in constructing a fraud-resistant organization. Public confidence in officials' honesty and commitment to the common good has been eroded by their unethical behavior (Salin, Ismail, Smith, & Nawawi, 2019). Without a doubt, adhering to a code of ethics enhances an organization's reputation, which can assist in keeping and attracting new consumers and investors, as well as in developing the organization's brand image in private and public organizations (Yallop, 2012). However, conformity with the code of ethics is acknowledged as insufficient due to a variety of constraints. As such, this study aims to provide light on the role of codes of ethics in fostering the development of fraud-resistant organizations and the impediments to code of ethics adoption in Malaysia. Numerous databases, including Scopus, Web of Science, Science Direct, and Google Scholar, were reviewed to assemble literature on the issue from 2010 to 2021. This article helps to public awareness and understanding of Malaysia's commercial and government sectors' code of ethics, as well as its present state of application. Additionally, the article discusses limitations and future studies.
Keywords: Code of Ethics, Public and Private Organizations, Ethical Values, Fraud-Resilient
Authors' individual contribution: Conceptualization — R.J.J.; Methodology — I.B.M.H.; Resources — I.R. and N.A.T.; Formal Analysis — R.J.J.; Writing — Original Draft — I.B.M.H. and I.R.; Writing — Review & Editing — R.J.J. and N.A.T.; Supervision — R.J.J. and I.R.; Project Administration — I.B.M.H. and N.A.T.
Declaration of conflicting interests: The Authors declare that there is no conflict of interest.
Acknowledgements: The Authors gratefully acknowledge Faculty of Accountancy, Universiti Teknologi Mara, Shah Alam, Malaysia and Universitas Swadaya Gunung Jati, Cirebon, Indonesia, for all supports and resources.
JEL Classification: M1, M4
Received: 04.10.2021
Accepted: 28.03.2022
Published online: 30.03.2022
How to cite this paper: Johari, R. J., Rosnidah, I., Talib, N. A., & Helmi, I. M. (2022). Role of code of ethics in building a fraud-resilient organization: The case of the developing economy. Journal of Governance & Regulation, 11(2), 32–40. https://doi.org/10.22495/jgrv11i2art3