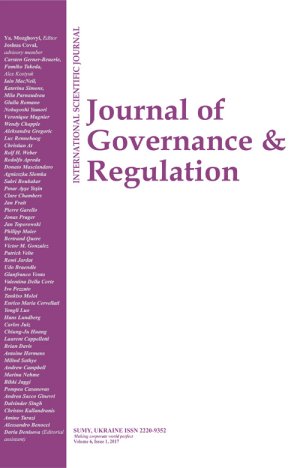 Sustainability governance of the fast-moving consumer goods industry
Download This Article
Nkechi D. Neboh
, Thokozani Patmond Mbhele

This work is licensed under a Creative Commons Attribution 4.0 International License.
Abstract
The supply chain disruptions have rattled the competitive positioning of the business environment. The fast-moving consumer goods (FMCG) industry is constantly battling to survive in the highly competitive business environment. The supply chain disruptions are manifested in the form of natural disasters, pandemics, and conflicts in society, or political changes or upheavals, however, the mantle of any business resonates with its magnitude of agility and resilience capabilities. Although resilience cushions disruptions and allows a cost-effective recovery into a better optimal state, the FMCG industry is epitomised by speedily demand responsiveness as a distinct resilience strategy. The purpose of the study was to investigate the relationship between supply chain resilience and supply chain agility in the retail industry. A quantitative research design and purposive sampling were employed to identify the respondents. The main findings revealed that relationships exist between resilience and supply chain agility. The paper tentatively implies that the fast-moving retail industry should entrench supply chain resilience and agility strategies in terms of alertness, visibility, and velocity.
Keywords: Fast-Moving Consumer Goods, Retail Supply Chain, Supply Chain Agility, Supply Chain Resilience, Visibility
Authors' individual contribution: Conceptualization — N.D.N.; Methodology — N.D.N.; Formal Analysis — N.D.N.; Investigation — N.D.N.; Resources — N.D.N.; Writing — N.D.N.; Supervision — T.P.M.
Declaration of conflicting interests: The Authors declare that there is no conflict of interest.
JEL Classification: M1, M19, M2
Received: 19.01.2022
Accepted: 11.07.2022
Published online: 14.07.2022
How to cite this paper: Neboh, N. D., & Mbhele, T. P. (2022). Sustainability governance of the fast-moving consumer goods industry. Journal of Governance & Regulation, 11(3), 70–78. https://doi.org/10.22495/jgrv11i3art7