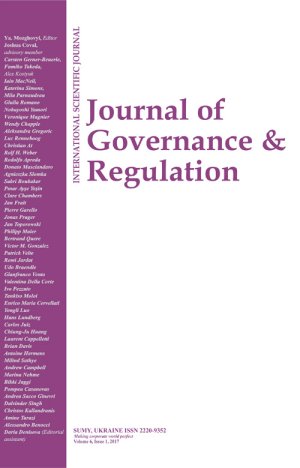 The acceptance of financial robo-advisors among investors: The emerging market study
Download This Article
Tanpat Kraiwanit
, Kris Jangjarat
, Jarturon Atcharanuwat

This work is licensed under a Creative Commons Attribution 4.0 International License.
Abstract
Robo-advisory services are a relatively new concept in the financial world. However, Epperson, Hedges, Singh, and Gabel (2015) report that many investors are extremely interested in employing robo-advisors to manage their finances. Nowadays, robo-advisers develop profiles of investors using very basic surveys to determine their investing preferences. The advantage of robo-advisory is that it charges far less than traditional private bankers (PB) since robo advisors do not require additional labour (Cho, 2019). Having considered the utility of such services, this research aims to examine the acceptance of financial robo-advisors. The findings indicate that average monthly income, value invested in financial instruments, and investment knowledge affect an acceptance of financial robo-advisors as regards their effects on profits, careers in finance, and the overall economic system, and vice versa. The drawback of the study is that the results demonstrate the relationship between independent and dependent variables without delving into each variable in detail. Thus, qualitative research may be necessary for addition to quantitative one to go further into the details. The paper suggests that providing information about robo-advisors for investors can enhance the understanding of robo-advisors leading to the increasing use of robo-advisors in Thailand.
Keywords: Artificial Intelligence, Robo-Advisor, Financial Advisor, Financial Technology, Investment Plans
Authors' individual contribution: Conceptualization — T.K., K.J., and J.A.; Methodology — T.K. and K.J.; Validation — T.K.; Formal Analysis — T.K., K.J., and J.A.; Investigation — K.J. and J.A.; Resources — T.K., K.J., and J.A.; Data Curation — K.J. and J.A.; Visualization — T.K.; Supervision — T.K.; Project Administration — T.K.
Declaration of conflicting interests: The Authors declare that there is no conflict of interest.
Acknowledgements: The research is financed by Rangsit University, Pathum Thani, Thailand.
JEL Classification: G23, G41, O33
Received: 20.01.2022
Accepted: 25.05.2022
Published online: 27.05.2022
How to cite this paper: Kraiwanit, T., Jangjarat, K., & Atcharanuwat, J. (2022). The acceptance of financial robo-advisors among investors: The emerging market study [Special issue]. Journal of Governance & Regulation, 11(2), 332–339. https://doi.org/10.22495/jgrv11i2siart12