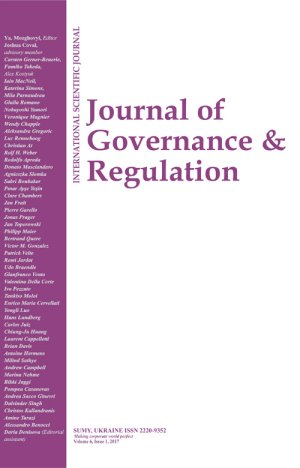 The bargain purchase option: Should it be more than an option?
Download This Article
Tariq Kameel, Nour Al-Hajaya
, Mutasim Ahmad Alqudah

This work is licensed under a Creative Commons Attribution 4.0 International License.
Abstract
This study examines the bargain purchase option, which gives the lessee the option to buy the leased asset at the end of the lease period at a price significantly less than its fair market value. The study analyses the approach that the laws of Jordan and the United Arab Emirates (UAE) employ to enable the lessee to practice this option (Al-Azzawi, 2013). To achieve this goal, the main foundations and characteristics of the lessee's option to purchase are studied under both jurisdictions showing that while Jordanian law treats the option to purchase as a contractual choice (Al Khasawana, 2005), the UAE law moved further to protect the option by law. This difference is discussed in terms of its impact on the degree of protection that prospective users of financial leases may enjoy with regard to the bargain purchase option. This article concludes with some results and recommendations for sake of improvement, mainly the need to embrace legal protection of the option to purchase under the Jordanian legal system, and the need to grant the lessee the right to seek compensation in the case of lessor's failure to transfer the leased property within the period set by the law in the UAE.
Keywords: Financial Lease, Lessor, Lessee, Option to Purchase, Jordan, UAE
Authors' individual contribution: Conceptualization — T.K., N.A.-H., and M.A.A.; Methodology — N.A.-H.; Resources — T.K., N.A.-H., and M.A.A.; Writing — Original Draft — T.K. and N.A.-H.; Writing — Review & Editing — M.A.A.; Supervision — T.K. and M.A.A.
Declaration of conflicting interests: The Authors declare that there is no conflict of interest.
JEL Classification: K12, K20, K25
Received: 19.06.2022
Accepted: 20.01.2023
Published online: 23.01.2023
How to cite this paper: Kameel, T., Al Hajaya, N., & Alqudah, M. A. (2023). The bargain purchase option: Should it be more than an option? Journal of Governance & Regulation, 12(1), 68–74. https://doi.org/10.22495/jgrv12i1art6