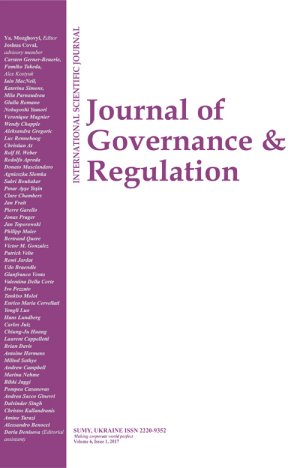 The drivers of the project of finance interest rate in the ASEAN-4 countries
Download This Article
Elvi Nasution, Sugiarto
, Gracia Shinta S. Ugut
, Edison Hulu

This work is licensed under a Creative Commons Attribution 4.0 International License.
Abstract
This paper highlights the significant aspects of the project finance theme in terms of the prospective return of the infrastructure project, the risk mitigation feature of project finance in addressing various risks, and future stability requirements in achieving the future country growth target through infrastructure investment. This paper attempts to investigate the determinants of the total interest rate charged on project finance. We found that the critical risk factor does not affect the interest rate, because the critical risk factor with the proxy of political stability and government effectiveness does not affect the interest of project financing loans due to the characteristics of ASEAN-4 countries.
Keywords: Interest Rate, IPP, LIBOR, Loan Margin, Private Sector Participation, Project Finance
Authors' individual contribution: Conceptualization — E.N., S., G.S.S.U., and E.H.; Methodology — E.N., S., G.S.S.U., and E.H.; Validation — S., G.S.S.U., and E.H.; Formal Analysis — S., G.S.S.U., and E.N.; Investigation — S., G.S.S.U., and E.N.; Writing — Original Draft — E.N.; Writing — Review & Editing — E.N.; Visualization — E.N.; Project Administration — S., G.S.S.U., and E.H.; Supervision — S., G.S.S.U., and E.H.
Declaration of conflicting interests: The Authors declare that there is no conflict of interest.
JEL Classification: H54, E43, O22
Received: 20.03.2021
Accepted: 02.02.2022
Published online: 04.02.2022
How to cite this paper: Nasution, E., Sugiarto, Ugut, G. S. S., & Hulu, E. (2022). The drivers of the project of finance interest rate in the ASEAN-4 countries. Journal of Governance & Regulation, 11(1), 176–189. https://doi.org/10.22495/jgrv11i1art16