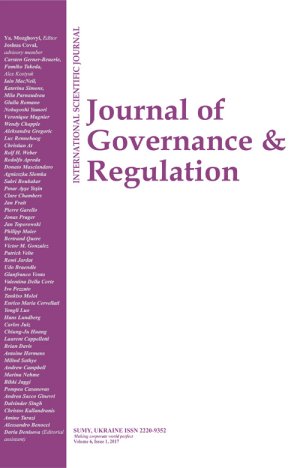 The effect of bonuses for holidays on employee retention in firms
Download This Article
Thi Tuoi Do
, Van Hieu Pham
, Hung Phuong Vu

This work is licensed under a Creative Commons Attribution 4.0 International License.
Abstract
Employee retention is a process in which the employees are encouraged to remain with the organization for a lifetime or maximum period of time (Aburub, 2020). This research is conducted to examine the effect of bonuses for the Lunar New Year holiday on employee retention in firms in Vietnam. The authors develop the results of previous studies, in which the firms can reward employees for their retention. This study was conducted in Hanoi City in Vietnam through an online and direct questionnaire of 208 people. Based on the data collected, we run Cronbach's alpha, exploratory factor analysis (EFA), Kaiser–Meyer–Olkin (KMO) test, Barlett's test, and regression by using Statistical Package for the Social Sciences (SPSS) software. The results show that employee retention in firms is influenced by the total value of bonuses for the Tet holiday (GT), bonuses for the Tet holiday in kind (HV), and the process and the formula to calculate bonuses for the Tet holiday (QC). Moreover, it recognizes the higher important role of bonuses for the Lunar New Year holiday in the activity of firms. Besides, this paper's findings are critical for firms in effectively designing human resources policies in confronting labor force fluctuations. Based on the findings, some recommendations are proposed relating to employee benefits for enhancing employee retention in firms.
Keywords: Bonuses for the Holiday, Lunar New Year (Tet), Employee Retention, Firms
Authors' individual contribution: Conceptualization — T.T.D.; Methodology — V.H.P.; Software — H.P.V.; Validation — H.P.V.; Formal Analysis — T.T.D.; Investigation — V.H.P.; Resources — T.T.D.; Data Curation — V.H.P.; Writing — Original Draft — T.T.D.; Writing — Review & Editing — H.P.V. and V.H.P.; Visualization — V.H.P. and H.P.V.; Project Administration — T.T.D.
Declaration of conflicting interests: The Authors declare that there is no conflict of interest.
JEL Classification: E24, E64, J31, J40, K31
Received: 03.02.2023
Accepted: 22.05.2023
Published online: 24.05.2023
How to cite this paper: Do, T. T., Pham, V. H., & Vu, H. P. (2023). The effect of bonuses for holidays on employee retention in firms. Journal of Governance & Regulation, 12(2), 156–165. https://doi.org/10.22495/jgrv12i2art14