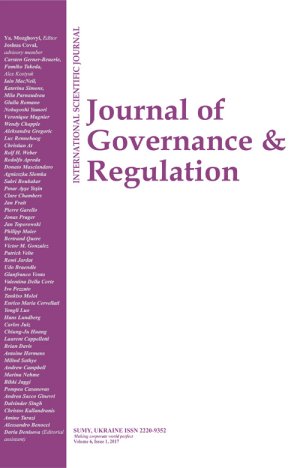 The existence and urgency of administrative efforts in the administrative justice and regulation
Download This Article
Ridwan Ridwan

This work is licensed under a Creative Commons Attribution 4.0 International License.
Abstract
One of the elements in a legal state is the separation or division of power (machtenscheiding), in the sense that each state institution is formed with separate functions and powers or is divided independently and does not interfere with each other (van der Burg et al., 1985). One of the characteristics of the concept of the welfare state is the government's obligation to seek the general welfare, or bestuurszorg (Utrecht, 1985). Along with the government's obligation to strive for the welfare of the community, the goal is that the government not only implements the legal provisions that have been made by the legislature but is also attached with authority to make laws and regulations, especially in the form of implementing regulations, policy regulations, and various decisions. The method used in this research is to use a descriptive-analytical approach, which is used to examine the provisions of the relevant legislation and literature. In accordance with the doctrine of Administrative Law, administrative efforts are part of the government's task. The importance of administrative efforts, among others, lies in their complete examination, which includes policy and legal aspects and can immediately change, correct, or even revoke disputed decisions.
Keywords: Judges, Administrative Efforts, Administrative Justice System, Indonesia
Authors' individual contribution: The Author is responsible for all the contributions to the paper according to CRediT (Contributor Roles Taxonomy) standards.
Declaration of conflicting interests: The Author declares that there is no conflict of interest.
JEL Classification: K2, K4, K24, R5
Received: 12.07.2022
Accepted: 26.04.2023
Published online: 28.04.2023
How to cite this paper: Ridwan, R. (2023). The existence and urgency of administrative efforts in the administrative justice and regulation. Journal of Governance & Regulation, 12(2), 84–91. https://doi.org/10.22495/jgrv12i2art8