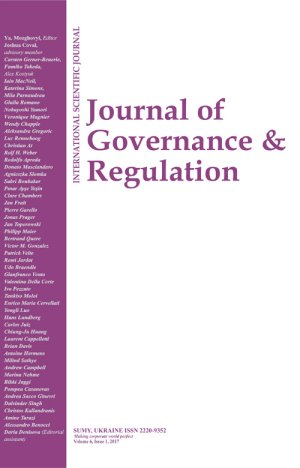 The extent of commercial banks' readiness to implement blockchain technology
Download This Article
Arkan Walid Al-Smadi
, Osama Abdulmunem Ali, Ahmad Malkawi, Ayman Muhammad Al-Hammoury, Nevin Youssef Kalbouneh, Asaad Alsakarneh

This work is licensed under a Creative Commons Attribution 4.0 International License.
Abstract
This study aimed to find out the readiness of Jordanian commercial banks to implement blockchain technology. The population of this study consisted of thirteen Jordanian banks. The study targeted the employees of the higher departments represented by the general managers and their deputies, and the employees of the middle departments represented by the directors and heads of the departments of each of the finance, internal auditing, and information technology departments in Jordanian banks. The study used the survey method to collect data and the SPSS Statistics 20.0 program to process and analyze the data. The most important results of the study were the presence of a statistically significant impact of the banks' readiness with its dimensions (administrative readiness, professional readiness, organizational readiness, and legislative readiness) in the blockchain technology with its dimensions (the use of blockchain technology, hashing, information, and time imprint). As for the most important recommendations, it crystallizes the need for Jordanian banks to carry out a continuous updating process on the data within the block, and to apply periodic tests on the block operations to verify that there are no gaps in the chain.
Keywords: Readiness, Jordan, Commercial Banks, Blockchain Technology
Authors' individual contribution: Conceptualization — A.W.A.-S., O.A.A., A.M., A.M.A.-H., N.Y.K., and A.A.; Methodology — A.W.A.-S., O.A.A., A.M., A.M.A.-H., N.Y.K., and A.A.; Investigation — A.W.A.-S., O.A.A., A.M., A.M.A.-H., N.Y.K., and A.A.; Writing — Original Draft — A.W.A.-S., O.A.A., A.M., A.M.A.-H., N.Y.K., and A.A.; Writing — Review & Editing — A.W.A.-S., O.A.A., A.M., A.M.A.-H., N.Y.K., and A.A.
Declaration of conflicting interests: The Authors declare that there is no conflict of interest.
JEL Classification: L1, D8, E5, G2
Received: 19.07.2022
Accepted: 10.03.2023
Published online: 14.03.2023
How to cite this paper: Al-Smadi, A. W., Ali, O. A., Malkawi, A., Al-Hammoury, A. M., Kalbouneh, N. Y., & Alsakarneh, A. (2023). The extent of commercial banks' readiness to implement blockchain technology [Special issue]. Journal of Governance & Regulation, 12(1), 282–293. https://doi.org/10.22495/jgrv12i1siart8