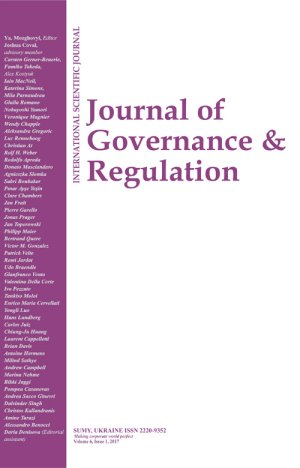 The impact of total quality management on operational performance
Download This Article
Ilir Bytyçi
, Arberesha Qerimi
, Fidan Qerimi

This work is licensed under a Creative Commons Attribution 4.0 International License.
Abstract
Recent studies have highlighted the positive correlation between total quality management (TQM) and the performance of manufacturing companies (Sahoo & Yadav, 2018), which has been proven, specifically that the achievement of better operational performance is enabled by the application of TQM. This research aims to measure the impact of TQM through the components: organizational leadership, customer relationship, human resource management, strategic planning development, and supplier management in the operational performance of manufacturing enterprises in Kosovo. The research was carried out using the quantitative method, where 308 managers were part of the sample. Referring to the ordinary least squares (OLS) model, it turned out that organizational leadership and supplier management had the greatest impact on operational performance, while strategic planning development had the least impact. Also, based on the Mann–Whitney U test, it was found that there is a difference in the operational performance of manufacturing enterprises by categorizing them according to the implementation of ISO standards, where the enterprises that implement ISO standards had better operational performance.
Keywords: TQM, Operational Performance, Manufacturing Enterprises, ISO Standards
Authors' individual contribution: Conceptualization — I.B., A.Q., and F.Q.; Methodology — A.Q.; Software — A.Q.; Validation — I.B.; Formal Analysis — A.Q. and I.B.; Investigation — F.Q.; Resources — I.B.; Writing — Original Draft — I.B., A.Q., and F.Q.; Writing — Review & Editing — I.B.; Visualization — F.Q.; Project Administration — I.B.; Funding Acquisition — I.B.
Declaration of conflicting interests: The Authors declare that there is no conflict of interest.
Acknowledgements: Many thanks to AAB College, the Republic of Kosovo, for financing the publication and covering the costs of conducting research.
JEL Classification: M11, M15, O32, L25
Received: 11.07.2022
Accepted: 13.02.2023
Published online: 17.02.2023
How to cite this paper: Bytyçi, I., Qerimi, A., & Qerimi, F. (2023). The impact of total quality management on operational performance. Journal of Governance & Regulation, 12(1), 171–184. https://doi.org/10.22495/jgrv12i1art16