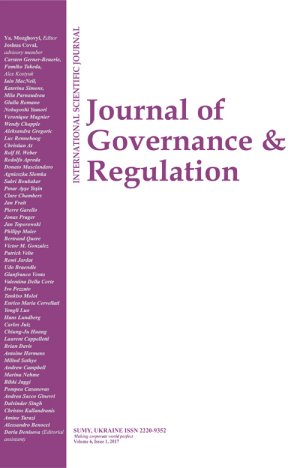 The influence of data mining on accounting information system performance: A mediating role of information technology infrastructure
Download This Article
Adel Qatawneh

This work is licensed under a Creative Commons Attribution 4.0 International License.
Abstract
The current study aimed at examining the influence of data mining (information and communication technologies (ICTs), knowledge management (KM), data warehousing (DW), and data mining (DM) on performance and outcomes of accounting information system (AIS) application through a mediating role of information technology (IT) infrastructure. Through adopting a quantitative approach, a questionnaire was distributed on 143 individuals working within food manufacturing organizations in Jordan; primary data were screened and analyzed depending on SPSS version 27. Results of the study matched what came along with Zhang (2021) and indicated that there is a positive relationship between data mining and AIS performance in terms of the fact that data mining along with its strategies (prediction, classification, collecting, and distributing) had the ability to ease the process of managing huge amount of data and transfer it to AIS application for better processing in accounting means. However, this relationship, as according to Kim (2020), was attributed to a well-built IT infrastructure that appeared to be the main and most important aspect that played a role in determining the level of performance of both data mining and AIS applications. In conclusion, the current study summed up that adopting technology means generating more data, the more data an organization gets the more it needs to improve its data organization, storage, classification, and analysis. This can only come from organizational vigilance and total awareness of technology and how it can improve organizational ability to generate well-built information that helps in decision-making.
Keywords: Data Mining, AIS, Accounting Performance, Classification, IT Infrastructure, Prediction
Authors' individual contribution: The Author is responsible for all the contributions to the paper according to CRediT (Contributor Roles Taxonomy) standards.
Declaration of conflicting interests: The Author declares that there is no conflict of interest.
JEL Classification: G2, G3, M4
Received: 08.10.2021
Accepted: 21.01.2022
Published online: 26.01.2022
How to cite this paper: Qatawneh, A. (2022). The influence of data mining on accounting information system performance: A mediating role of information technology infrastructure. Journal of Governance & Regulation, 11(1), 141–151. https://doi.org/10.22495/jgrv11i1art13