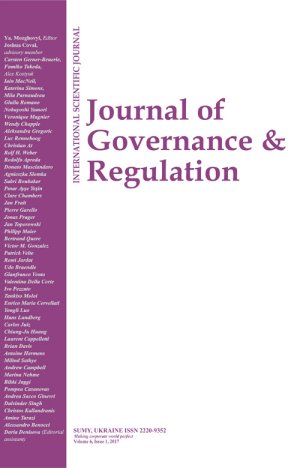 The regulatory structure and governance of forensic accountancy in the emerging market: Challenges and opportunities
Download This Article
Ahmad Abed Alla Alhusban
, Haitham A. Haloush
, Hashem Alshurafat
, Jebreel Mohammad Al-Msiedeen
, Ali Abdel Mahdi Massadeh
, Rawan J. Alhmoud

This work is licensed under a Creative Commons Attribution 4.0 International License.
Abstract
Forensic accounting is a rather vague term that combines the investigative role with the adversarial role of accountants (Botes & Saadeh, 2018). Jordan lacks regulatory provisions for forensic accountants. Nevertheless, the profession is indirectly exercised in Jordan without giving special legal attention to such job title. Consequently, forensic accounting services are performed with minimal service quality from those who are not specialists in the field. Since forensics accountant involves to assist in legal matters (Arslan, 2020), this research examines the available regulations, standard laws, and codes of conduct that might guide a forensic accountant in performing forensic accounting services in Jordan. Furthermore, this article investigates the applicability of the general rules of contract and tort law in addition to the Companies Act in order to provide adequate protection for forensic accountants in Jordan. As far as the authors are aware, the issue of forensic accounting in Jordan has not been researched comprehensively in a theoretical and institutional fashion before from technical and legal standpoints. This article represents the first attempt to examine the issues arising in this difficult and important subject, and the findings of this research can serve as a prototype for other Arab and developing countries.
Keywords: Forensic Accounting, Jordan, Legal Background
Authors' individual contribution: Conceptualization – A.A.A.A., H.A.H., H.A., A.A.M.M., and R.J.A.; Resources – A.A.A.A., H.A.H., H.A., and J.M.A.-M.; Writing – Original Draft – A.A.A.A. and J.M.A.-M.; Writing – Review & Editing – H.A.H. and H.A.; Supervision – A.A.A.A. and H.A.H.; Project Administration – H.A.
Declaration of conflicting interests: The Authors declare that there is no conflict of interest.
JEL Classification: M41, M42, M48, K13, K15
Received: 08.11.2020
Accepted: 06.01.2021
Published online: 08.01.2021
How to cite this paper: Alhusban, A. A. A., Haloush, H. A., Alshurafat, H., Al-Msiedeen, J. M., Massadeh, A. A. M., & Alhmoud, R. J. (2020). The regulatory structure and governance of forensic accountancy in the emerging market: Challenges and opportunities. Journal of Governance & Regulation, 9(4), 149-161. https://doi.org/10.22495/jgrv9i4art13