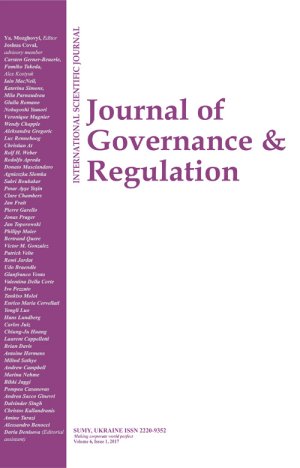 Transformation of the business event industry during the pandemic: The case of the exhibition industry in Croatia
Download This Article
Božo Skoko
, Dina Tomšić
, Ana Hlača

This work is licensed under a Creative Commons Attribution 4.0 International License.
Abstract
The exhibition and business events industry has felt the negative impact of the COVID-19 pandemic most directly, as evidenced by the mass cancellations of business events, i.e., their transformation into virtual or hybrid forms. The paper analyses to what extent the pandemic has influenced all aspects of Croatian business events and the exhibition industry. It conveys the results of the Global Recovery Insights 2020 study undertaken by UFI, and the Global Association of the Exhibition Industry (hereinafter UFI) as well. Despite some weakening trends present in many countries and large markets, the industry is still a highly impactful one, particularly economically. To compare global occurrences and behaviour trends with the national practice, expectations, and future behaviour, we researched exhibitors at trade fairs in Croatia. The research results revealed that the crisis has accelerated the transformation of the exhibition and business events industry in terms of recognizing the benefits of digitalization, but also identified a paradox: reinforcing the desire and preference of exhibitors for live events. Socialization and the social aspect of networking, i.e., face-to-face meetings and communication remain an irreplaceable need, both for the exhibition and events industries in Croatia, which is analogous to global trends. Virtual, and especially hybrid events, have the potential to enhance user experience and attract a new, digitally native generation of users. Even though live events are still the first choice for exhibitors and sponsors, the hybrid mode is here to stay. Therefore, the global COVID-19 crisis emphasizes the need for redesign of the business event and exhibition industry business model, as well.
Keywords: Business Events, Exhibition Industry, Croatia, COVID-19, Transformation
Authors' individual contribution: Conceptualization — B.S., D.T., and A.H.; Methodology — B.S., D.T., and A.H.; Investigation — B.S., D.T., and A.H.; Formal Analysis — B.S., D.T., and A.H.; Writing — Original Draft — B.S., D.T., and A.H.; Writing — Review & Editing — B.S., D.T., and A.H.; Supervision — B.S., D.T., and A.H.
Declaration of conflicting interests: The Authors declare that there is no conflict of interest.
JEL Classification: M21, M29, M30
Received: 21.01.2022
Accepted: 13.07.2022
Published online: 15.07.2022
How to cite this paper: Skoko, B., Tomšić, D., & Hlača, A. (2022). Transformation of the business event industry during the pandemic: The case of the exhibition industry in Croatia. Journal of Governance & Regulation, 11(3), 79–94. https://doi.org/10.22495/jgrv11i3art8