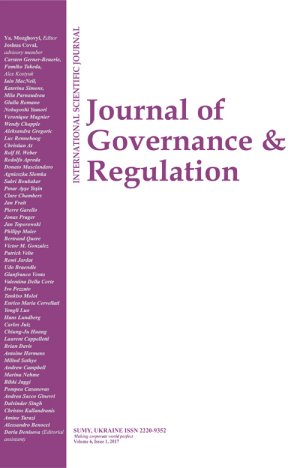 Understanding information technology culture in digital-based public services
Download This Article
Joko Tri Nugraha
, Tarmizi Achmad, Hardi Warsono
, Tri Yuniningsih

This work is licensed under a Creative Commons Attribution 4.0 International License.
Abstract
The increasing enthusiasm of government agencies to implement e-government can be seen as the government's commitment to anticipating the current development of science and technology (Gupta, Singh, & Bhaskar, 2018; Wang, Wang, & Liu, 2016). The present study was designed to investigate the information technology culture of public organizations in the context of public services in the Magelang City Government, Indonesia, and identify the driving and inhibiting factors of e-government based public services in the city. A mixed method with a sequential explanatory design was employed in the study. Data were garnered through questionnaire surveys, documentation, observation, and interviews. A descriptive statistic was used for the quantitative data analysis, while for the qualitative data analysis, a thematic process was conducted. Findings from the study suggest that the information technology culture in the city's governance is mainly influenced by five factors: technocratic utopianism, anarchy, feudalism, dictatorship, and federalism. The findings are crucial as they contribute to the discovery of the root cause of the problem that the implementation of e-government based public services in Indonesia is not yet optimal.
Keywords: Digitalization, E-Government, Information Culture, Public Service
Authors' individual contribution: Conceptualization — J.T.N.; Methodology — J.T.N.; Investigation — T.A., H.W., and T.Y.; Resources — J.T.N.; Writing — Original Draft — J.T.N.; Writing — Review & Editing — T.A., H.W., and T.Y.; Funding Acquisition — T.A., H.W., and T.Y.
Declaration of conflicting interests: The Authors declare that there is no conflict of interest.
JEL Classification: H8, M1, M2, O3
Received: 09.11.2021
Accepted: 01.04.2022
Published online: 04.04.2022
How to cite this paper: Nugraha, J. T., Achmad, T., Warsono, H., & Yuniningsih, T. (2022). Understanding information technology culture in digital-based public services. Journal of Governance & Regulation, 11(2), 62–79. https://doi.org/10.22495/jgrv11i2art6