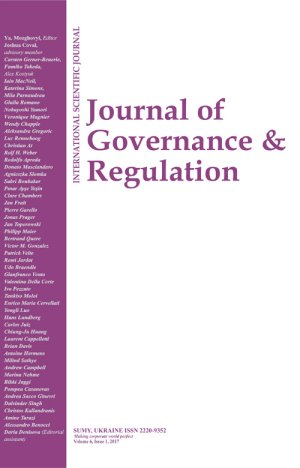 A systematic literature review on the implementation of internal audit in European and non-European public hospitals
Download This Article
Andreas Irodis Rodakos, Andreas G. Koutoupis
, Anna Thysiadou, Christos G. Kampouris

This work is licensed under a Creative Commons Attribution 4.0 International License.
Abstract
This paper aims to investigate the internal audit implementation in European and non-European public hospitals or public bodies. Researchers conducted a systematic literature review based on various fields and countries (European and non-European). Our results revealed differences between countries regarding the role and effectiveness of internal audit of public hospitals in each country. European countries need to address different challenges concerning internal audit in comparison to non-European countries. For instance, European public hospitals need to implement internal audit to develop their risk management practices. In contrast, the public hospitals of non-European countries need to address challenges and issues related to the high corruption rate, the lack of transparency and accountability, and the lack of competent staff. Upon completion, this systematic literature review provided some evidence for further research on the matter under investigation. While recognizing the limitations of our analysis, we believe we have significantly contributed to the evolution of the international and Greek literature concerning the implementation of internal audit in European and non-European countries.
Keywords: Internal Audit, Public Hospitals, European Countries, Non-European Countries
Authors' individual contribution: Conceptualization — A.I.R.; Software — A.I.R.; Validation — A.I.R.; Formal Analysis — A.I.R.; Investigation — A.I.R.; Resources — A.G.K.; Data Curation — A.G.K.; Writing — Original Draft — A.G.K.; Writing — Review & Editing — A.T.; Visualization — A.T.; Supervision — C.K.; Project Administration — C.K.; Funding Acquisition — C.K.
Declaration of conflicting interests: The Authors declare that there is no conflict of interest.
JEL Classification: M41, M42, H83
Received: 21.08.2021
Accepted: 30.11.2021
Published online: 02.12.2021
How to cite this paper: Rodakos, A. I., Koutoupis, A. G., Thysiadou, A., & Kampouris, C. (2021). A systematic literature review on the implementation of internal audit in European and non-European public hospitals [Special issue]. Journal of Governance & Regulation, 10(4), 336–342. https://doi.org/10.22495/jgrv10i4siart13