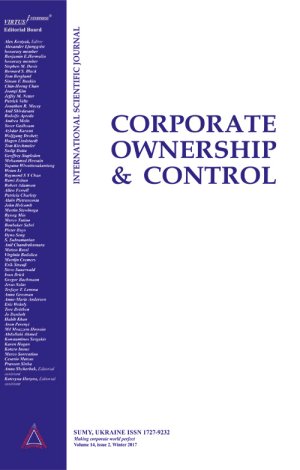 ARE CONVERTIBLE BOND CALLS HARBINGERS OF BAD NEWS?
Download This Article
Sudip Datta , Kartik Raman
Abstract
Two decades after Harris and Raviv's (1985) article, a definitive answer to the question of whether convertible bond calls signal bad news remains elusive. Our study overcomes the limitations of previous studies by examining the operating performance of calling firms. We find strong evidence that firms calling their convertible bonds experience a significant decline in operating performance over the three years subsequent to the announcement of the call. This result is independent of mean reversion and other factors that affect operating performance. Our findings provide a resolution to the current puzzle associated with the information content of convertible bond calls.
Keywords: Convertible Bond Calls, Information Content of Convertible Calls, Long-Run Post-Call Underperformance
How to cite this paper: Datta, S., & Raman, K. (2007). Are convertible bond calls harbingers of bad news? Corporate Ownership & Control, 4(4-1), 183-192. https://doi.org/10.22495/cocv4i4c1p3