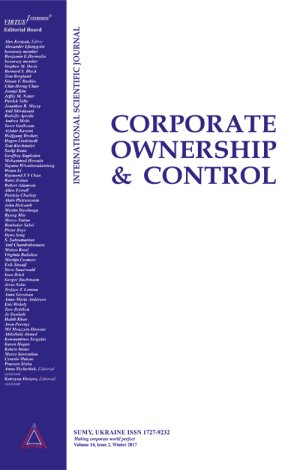 Publication Ethics and Malpractice Statement
You are welcome to read Publication Ethics Guidelines based on Principles of Transparency and Best Practice in Scholarly Publishing and used by Virtus Interpress.
Virtus Interpress, as a publisher of scholarly journals and books, is committed to meeting high standards of ethical behaviour at all stages of the publication process.
These guidelines outline the publishing ethics responsibilities of Virtus Interpress, authors, peer reviewers and editors. This is a document reflecting the recent standards and practices in publication ethics used by Virtus Interpress also referring to the advice and resources on the organizations where Virtus Interpress holds a membership.
Membership
We are a member of the Committee on Publication Ethics (COPE), an organisation that provides advice and resources on all aspects of publication ethics and research and publication misconduct and we follow COPE Guidelines on Good Publication Practice as well as other relevant guidelines issued by COPE. As a member, we also closely follow industry associations such as The International Association of Scientific, Technical and Medical Publishers (STM), The Association of Learned and Professional Society Publishers (ALPSL), and our Editors refer to Council of Science Editors (CSE), providing best practice recommendations for the conduct and reporting of scholarly research.
How to raise a concern
Anyone who believes that research published by Virtus Interpress has not been carried out in line with these principles should raise their concerns with the relevant editor, or email publishingethics@virtusinterpress.org.
The basic Principles of Transparency and Best Practice in Scholarly Publishing followed by Virtus Interpress and applied to our journal can be found below too (as well as the part of the Publication Ethics Guidelines provided above as a PDF document).
1. Web-site
2. Name of journal
3. Peer-review process
4. Ownership and management
5. Governing body
6. Editorial team/contact information
7. Copyright and licensing
8. Author fees
9. Process for identification of and dealing with allegations of research misconduct
10. Publication Ethics
11. Publishing schedule
12. Access
13. Archiving
14. Revenue sources
15. Advertising
16. Direct marketing