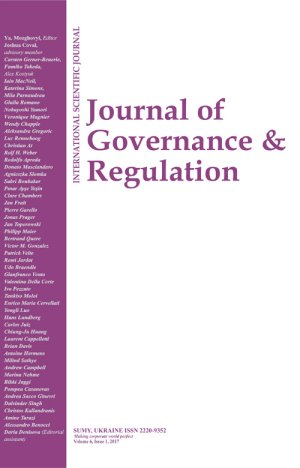 Adding behavior to rationality on M&A deals analysis: Deviations over specialist's usual praxis and their sources
Download This Article
Ignacio López Domínguez

This work is licensed under a Creative Commons Attribution 4.0 International License.
Abstract
Value creation may not be enough when considering deals. Avoiding deviations over mergers and acquisitions (M&A) advisor's standards is a useful behavioral add-on to deals rationality. The investigations on this theme revealed the presence of many different approaches and practices in the decision-making process and managing companies among different countries. This paper is focused on Spain through research built by in-depth interviews and surveys to specialists that shows the main three factors with a capacity to produce deviations and the main deviations created. The factors are the financing needs of the acquirer, the need to do the deal by the seller, and the different nature and role, whether industrial, managerial, or financial of the participants. Deviations found are agreements out of specialists' usual outputs and affect deal pricing. The presence of these factors should allow capacities of alert, analysis, and bargaining and increase the value of planning, training, and management at deals frames. Rationality based on value creation might be enhanced by the fulfillment of the advisors' criteria. The main contribution of the paper is that, to avoid deviations, might be considered a behavioral contribution to complement rationality in the complex and uncertain universe of M&A deals.
Keywords: M&A, Behavioral Corporate Finance, Rationality, Value Creation
Authors' individual contribution: The Author is responsible for all the contributions to the paper according to CRediT (Contributor Roles Taxonomy) standards.
Declaration of conflicting interests: The Author declares that there is no conflict of interest.
Acknowledgements: The Author would like to pay his gratitude and his respects to his colleague, Dr. José Manuel Novas, who passed away. He was a dedicated professor, with a passion for research pertaining to the main deviations over specialist's usual praxis affecting prices and their sources in mergers and acquisitions deals. He certainly will always be in our thoughts.
JEL Classification: G02, G34
Received: 19.10.2021
Accepted: 20.12.2021
Published online: 23.12.2021
How to cite this paper: López Domínguez, I. (2021). Adding behavior to rationality on M&A deals analysis: Deviations over specialist's usual praxis and their sources [Special issue]. Journal of Governance & Regulation, 10(4), 365–370. https://doi.org/10.22495/jgrv10i4siart16