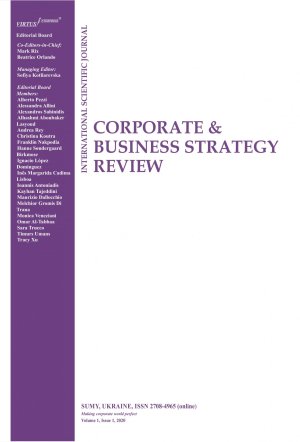 Blessing or curse: Does digitalization foster business model innovation? Evidence from a quantitative empirical study
Download This Article
Patrick Ulrich
, Alexandra Fibitz

This work is licensed under a Creative Commons Attribution 4.0 International License.
Abstract
This study analyses whether and how digital transformation affects business models. Digitalization influences businesses regardless of size, industry, and structure. Thus, companies are often forced to rethink their value architecture in order to remain competitive and not vanish from the business world. Therefore, deepening the understanding of the relationship between digitalization and business models is of utmost importance for both practice and academia. We examine the interdependencies of the utilization of digital technologies and the execution of a digital strategy on business model innovation, and the extent to which the digitalization level is influencing this relation. Furthermore, we depict the results from a quantitative study among a sample of 166 German companies. The results indicate that business model innovation is positively influenced by a higher pursuit of digital technologies and the adoption of certain digital strategies. The digitalization cluster further stresses the importance of digital actions for the companies' sustainability.
Keywords: Digitalization, Business Model, Innovation, Digital Strategy, Technology, Digitization Level
Authors' individual contributions: Conceptualization – P.U. and A.F.; Methodology – A.F.; Formal Analysis – A.F.; Writing – Original Draft – A.F.; Writing – Review & Editing – P.U. and A.F.; Visualization – P.U. and A.F.; Supervision – P.U.
Declaration of conflicting interests: The Authors declare that there is no conflict of interest.
JEL Classification: O33, O39, O52
Received: 13.05.2020
Accepted: 25.09.2020
Published online: 30.09.2020
How to cite this paper: Ulrich, P., & Fibitz, A. (2020). Blessing or curse: Does digitalization foster business model innovation? Evidence from a quantitative empirical study. Corporate & Business Strategy Review, 1(2), 44-65. https://doi.org/10.22495/cbsrv1i2art4