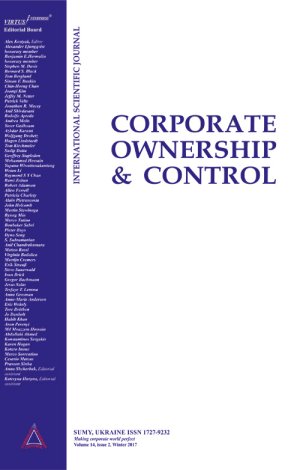 CONTRACTUAL AND RELATIONAL FAMILY FIRM GOVERNANCE: SUBSTITUTION OR COMPLEMENTARITY?
Download This Article
Virginia Bodolica
, Martin Spraggon
Abstract
In this paper we argue that substantial weaknesses in corporate governance structures may be responsible for the pervasive failure of family firms to survive into the next generation. Aiming to improve extant knowledge on governance of family-owned enterprises that might boost their prosperity and longevity, we advance an integrative conceptual model which builds on boundary theory premises and accounts for the interdependencies among multiple governance arrangements. In particular, we suggest that the choice of an optimal governance configuration is dependent upon the way family firms manage the boundaries between their family and business identities. By combining contractual and relational devices of family firm governance into a single study, our model seeks to contribute to the ongoing debate in the literature regarding the existence of substitution effects and complementarity between alternative governance mechanisms.
Keywords: Family Businesses, Boundary Theory, Contractual Governance, Relational Governance, Complementarity, Substitution
How to cite this paper: Bodolica, V., & Spraggon, M. (2010). Contractual and relational family firm governance: Substitution or complementarity? Corporate Ownership & Control, 8(1-5), 497-507. https://doi.org/10.22495/cocv8i1c5p1