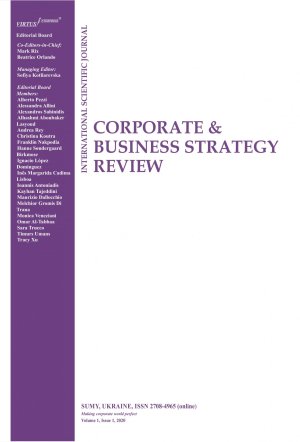 Corporate social responsibility reporting and stakeholder management in an emerging market: Perspective of CSR executives
Amy Bonuedi, Daniel Frimpong Ofori, Samuel Nana Yaw Simpson
Abstract
Corporate social responsibility (CSR) reporting and stakeholder management practices are influenced by contextual issues (Abreu, Castro, Soares, & Filho, 2012; Tilt, 2016). This current study examines the CSR reporting and stakeholder management practices, focusing on the perspective of CSR executives in the context of a developing country. A qualitative methodological approach was used for the study, where CSR executives of firms on the Ghana Club 100 (GC 100) from 2010-2012 were interviewed. Information published in annual reports and websites of firms were also analysed. Findings show annual reports are the popular channels for CSR reporting. However, some multinational firms used both annual reports and standalone CSR reports because it is mandatory. The study established that CSR reports are used in correcting negative perceptions and stakeholder scepticism. However, the expected positive interplay between CSR reporting and stakeholder management does not hold for all groups of stakeholders. There is also very little information on the existence of mechanisms that promote the implementation of stakeholder management policies at the firm-level.
Keywords: CSR, CSR Reporting, Stakeholder Management, Ghana
Authors' individual contributions: Conceptualization – S.N.Y.S., D.F.O., and A.B.; Methodology – S.N.Y.S. and A.B.; Validation – S.N.Y.S. and A.B.; Formal Analysis – S.N.Y.S., D.F.O., and A.B.; Investigation – A.B.; Data Curation – A.B.; Writing – Original Draft – A.B; Writing – Review & Editing – S.N.Y.S. and D.F.O.; Visualization – S.N.Y.S. and D.F.O.; Supervision – S.N.Y.S. and D.F.O.
Declaration of conflicting interests: The Authors declare that there is no conflict of interest.
JEL Classification: M14, M41, M19
Received: 30.07.2020
Accepted: 22.10.2020
Published online: 26.10.2020
How to cite this paper: Bonuedi, A., Ofori, D. F., & Simpson, S. N. Y. (2020). Corporate social responsibility reporting and stakeholder management in an emerging market: Perspective of CSR executives. Corporate & Business Strategy Review, 1(2), 66-81. https://doi.org/10.22495/cbsrv1i2art5

The payment can be made with credit/debit card via secure payment system provided by Ukrainian processing center. During the payment, you will probably receive an SMS from your bank with the password to confirm the transaction. The price in Euro is an oriented one. The payment will be charged in UAH according to the exchange rate of your payment card provider. Once the payment is made we will process it ASAP and our representative will contact you to deliver the service/confirm the payment.