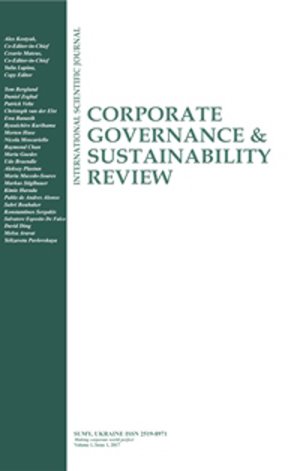 DOES ONLINE RATING AFFECT FIRMS' PERFORMANCE IN HOTEL INDUSTRY? CASE STUDY FROM HOTEL GROUPS IN CHINA
Abstract
The purpose of this study is to investigate whether online rating affects the firm performance of hotel companies in China. For the purpose of this research, the data consists of online customer rating data and financial data from 2013 to 2017. This study is a case study and five representative hotel groups were selected to do the research. The regression models were built up to test the relationships. Using various common financial ratios to measure firm performance and a large online rating sample from the five hotel groups in China, the research finds that online rating is not related to the financial performance of the hotel industry in China. These results support part of findings from previous literature and add some findings from the relationship between online ratings and hotel groups in China in this kind of research.
Keywords: Online Customer Ratings, Online Hotel Bookings, Hotel Industry, Financial Ratios
Authors' individual contribution: Conceptualization – X.Y.; Methodology – M.J.R.; Software – X.Y.; Validation – X.Y.; Formal Analyses – X.Y.; Investigation – X.Y.; Resources – X.Y.; Data Curation – X.Y.; Writing – Original Draft – X.Y.; Writing – Review & Editing – M.J.R.; Supervision – M.J.R.
JEL Classification: M1, M3, M4
Received: 22.07.2019
Accepted: 30.09.2019
Published online: 03.10.2019
How to cite this paper: Rahman, M. J., & Yufei, X. (2019). Does online rating affect firms' performance in hotel industry? Case study from hotel groups in China. Corporate Governance and Sustainability Review, 3(2), 46-53.
http://doi.org/10.22495/cgsrv3i2p5

The payment can be made with credit/debit card via secure payment system provided by Ukrainian processing center. During the payment, you will probably receive an SMS from your bank with the password to confirm the transaction. The price in Euro is an oriented one. The payment will be charged in UAH according to the exchange rate of your payment card provider. Once the payment is made we will process it ASAP and our representative will contact you to deliver the service/confirm the payment.