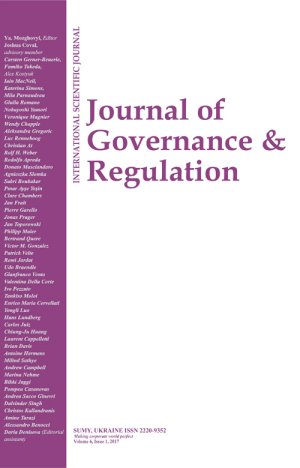 Disruption, regulatory theory and China: What surveillance and profiling can teach the modern regulator
Download This Article

This work is licensed under a Creative Commons Attribution 4.0 International License.
Abstract
Disruption poses a unique challenge for regulatory agencies, particularly those with a focus on criminal law. Yet regulatory scholarship focuses on and elevates the concepts of risk without addressing the actors and agents that populate the regulated environment. This article has three main aims. The first of these aims is to use disruption as a conceptual lens to critique the predominant regulatory theories and highlight some of their weaknesses. The second is, by reference to the principles set forth by Foucault and Deleuze, to identify some of the fundamental principles that could apply to a post-regulatory State to enable them to be more successful in the disrupted environment. The third is to examine the case of China as an empirical example of how some elements of that system have been employed in the real world. The article closes with some considerations of possible future areas of discussion.
Keywords: Criminal Law, Deleuze, Disruption, Foucault, Regulation
Acknowledgment: In completing this paper I acknowledge the generous assistance of my supervisors, Pr. Mirko Bagaric and Dr. Ben Gussen, as well as the support of an Australian Government Research Training Program (RTP) Scholarship.
JEL Classification: K2, K4
Received: 02.04.2019
Accepted: 05.06.2019
Published online: 06.06.2019
How to cite this paper: Walker-Munro, B. (2019). Disruption, regulatory theory and China: What surveillance and profiling can teach the modern regulator. Journal of Governance & Regulation, 8(2), 23-40. http://doi.org/10.22495/jgr_v8_i2_p3