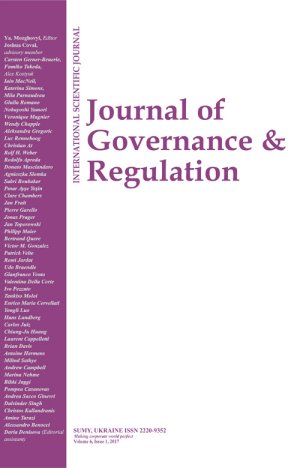 EVALUATING AND INTEGRATING CORPORATE SOCIAL RESPONSIBILITY STANDARDS: IMPLICATIONS FOR CSR CONCEPTS
Download This Article
Markus Stiglbauer, Marc Eulerich
Abstract
Standards play a major role when concepts of corporate social responsibility (CSR) ought to be implemented and corporate social performance (CSP) ought to be assessed.
Ethical reasoning and stakeholders' expectations help to measure companies' intentions to implement CSR standards and to measure their efficiency.
With different standards of CSR (company standards, industry standards, multi-stakeholder standards and independent standards) companies may implement we categorize and еvaluate those standards and give advice which opportunities but also threats may arise for companies when implementing such codes within firm-specific CSR concepts.
We suggest a combination of different standards and replenish them with firm-specific codes of conduct.
Keywords: Corporate Social Responsibility, CSR Standards, Codes Of Conduct, Ethics, Corporate Social Performance
How to cite this paper: Stiglbauer, M., & Eulerich, M. (2012). Evaluating and integrating corporate social responsibility standards: Implications for CSR concepts. Journal of Governance and Regulation, 1(1), 81-90. https://doi.org/10.22495/jgr_v1_i1_p8