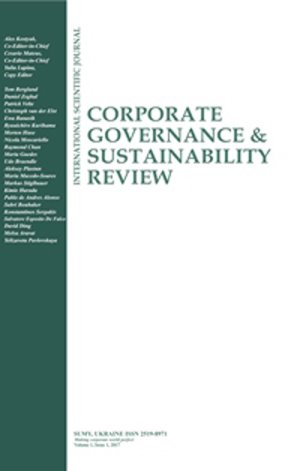 Economic and environmental benefits of performance management controls in human service transportation planning
Abstract
Sustainability strategies are being implemented in organizations as best practices demonstrate that these initiatives not only provide environmental and social benefits but also financial benefits (Nawaz & Koç, 2019). The problem addressed is that community-based human service organizations often rely upon their own vehicles or the personal vehicles of their employees to transport clients, but the skills and resources to apply and implement sustainable transportation best practices are lacking (Busko & Saltzman, 2021). The purpose is to demonstrate how the application of process mapping and systems approach can reduce fuel usage and greenhouse gas emissions, and save time and financial costs which can, in turn, be used to improve the quality of life of those served by these organizations. The methodology is a qualitative grounded theory approach applied by conducting a textual analysis of conceptual approaches that could be applied to transportation in this industry. The results demonstrate that if human service organizations adopt process mapping and systems approach for their transportation, economic and environmental benefits can be achieved. The conclusion reviews the findings and recommendations. This research is relevant because small businesses and nonprofit organizations need to be lean to stay competitive and to provide the best services to their clients.
Keywords: Sustainability, Transportation, Small Business, Process Mapping, Systems Approach
Authors' individual contribution: Conceptualization — S.W.; Methodology — S.W.; Resources — S.W. and J.M.; Writing — Original Draft — S.W.; Writing — Review & Editing — S.W. and J.M.; Visualization — J.M.
Declaration of conflicting interests: The Authors declare that there is no conflict of interest.
Acknowledgements: The Authors would like to thank the Integrated Business Department in the College of Business Administration at the University of Central Florida for their support to complete this article as it relates to providing a holistic view of how best practices can be applied in organizational settings.
JEL Classification: L3, R4, R41
Received: 03.01.2022
Accepted: 25.01.2023
Published online: 27.01.2023
How to cite this paper: Willox, S., & Morin, J. (2022). Economic and environmental benefits of performance management controls in human service transportation planning. Corporate Governance and Sustainability Review, 6(4), 44–53. https://doi.org/10.22495/cgsrv6i4p4

The payment can be made with credit/debit card via secure payment system provided by Ukrainian processing center. During the payment, you will probably receive an SMS from your bank with the password to confirm the transaction. The price in Euro is an oriented one. The payment will be charged in UAH according to the exchange rate of your payment card provider. Once the payment is made we will process it ASAP and our representative will contact you to deliver the service/confirm the payment.