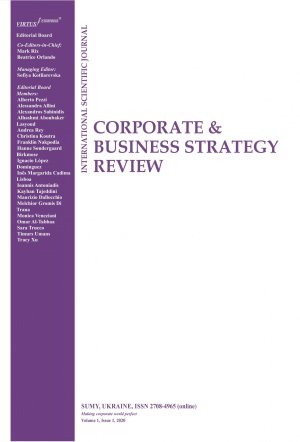 Exploring determinants of employee engagement in the emerging market
Download This Article
Jemal Redwan Muzeyin
, Hamed Mahmoud Shamsaan Ahmed
, Yaregal Awoke, Muhaba Nuredin Ferejo, Temesgen Abebaw, Temesgen Yirgu Beyene, Shemila Jemal Amde

This work is licensed under a Creative Commons Attribution 4.0 International License.
Abstract
Employee engagement refers to the commitment and willingness of employees to go beyond their defined tasks for ensuring the success of their organization. Prioritizing the development of engaged workers reaps substantial rewards for organizations in terms of productivity, efficiency, and effectiveness (Chiwawa, 2022). Employees' job engagement has gained momentum in the past few decades, mainly due to the changing work dynamics, workforce diversity, and globalization (Awan, Aslam, & Mubin, 2019). The aim of this study is to identify the determinants of employee engagement in the emerging market among Silite zone teachers through a cross-sectional descriptive and explanatory research design. The total population of the study is 5,902, using Yamane's formula 375 has been selected as a sample size with a stratified and simple random sampling technique. The collected data were analyzed by using correlation and regression models and a general linear model of univariate analysis of variance through SPSS version 26. The results of the study revealed that reward and recognition, work-life balance, training and development, and job characteristics are significant in determining employee engagement, whereas communication was found to be insignificant. The study recommends that Silite zone schools reconsider and continue the good work in reward and recognition practices, balancing employee work life, its ways of training and development for the teachers, and improving the job character.
Keywords: Employee Engagement, Reward and Recognition, Work-Life Balance, Communication, Training and Development, Job Characteristics
Authors' individual contribution: Conceptualization — T.A. and S.J.A.; Methodology — H.M.S.A. and J.R.M.; Investigation — Y.A. and T.Y.B.; Writing — Original Draft — T.Y.B. and H.M.S.A.; Writing — Review & Editing — H.M.S.A. and M.N.F.; Supervision — H.M.S.A.
Declaration of conflicting interests: The Authors declare that there is no conflict of interest.
JEL Classification: J24, J28, M12, M54, O15
Received: 22.06.2022
Accepted: 18.11.2022
Published online: 22.11.2022
How to cite this paper: Muzeyin, J. R., Ahmed, H. M. S., Awoke, Y., Ferejo, M. N., Abebaw, T., Beyene, T. Y., & Amde, S. J. (2022). Exploring determinants of employee engagement in the emerging market [Special issue]. Corporate & Business Strategy Review, 3(2), 238–247. https://doi.org/10.22495/cbsrv3i2siart5