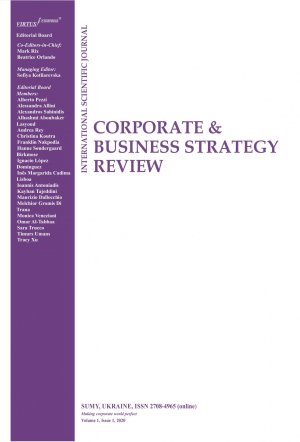 Good corporate governance and moderating the influence of intellectual capital on the financial performance: The study of the Islamic banking industry
Download This Article
Akhmad Faozan, Toufan Aldian Syah
, Hadri Kusuma
, Wiwiek Rabiatul Adawiyah

This work is licensed under a Creative Commons Attribution 4.0 International License.
Abstract
The importance of intellectual capital (IC) in the financial sector has become increasingly evident in the Fourth Industrial Revolution (4IR). Tayles et al. (2007) have shown that companies must acknowledge, incentivize, and oversee their IC to achieve sustainable performance excellence. This study investigates the impact of IC on the financial performance of Sharia banking in Indonesia and assesses the role of good corporate governance (GCG) in enhancing the connection between IC and financial performance. Data were collected from 14 Islamic banks throughout Indonesia based on quarterly data over five years, from 2015 to 2019, and involved 266 observations. This study employed the generalized method of moments (GMM) estimator to examine empirical data and observed that intellectual capital has a beneficial impact when GCG is a moderator. The paper adds to the current literature by introducing a new analytical framework that explores the role of GCG in moderating the relationship between intellectual capital and financial performance.
Keywords: Intellectual Capital, Corporate Governance, Financial Performance, Islamic Banking
Authors' individual contribution: Conceptualization — A.F. and T.A.S.; Methodology — H.K., A.F., and W.R.A.; Formal Analysis — T.A.S. and A.F.; Writing — Original Draft — A.F. and T.A.S.; Writing — Review & Editing — H.K., A.F., and W.R.A.; Supervision — W.R.A. and H.K.; Project Administration — T.A.S.
Declaration of conflicting interests: The Authors declare that there is no conflict of interest.
JEL Classification: G3, M48, P43
Received: 28.04.2022
Accepted: 19.05.2023
Published online: 23.05.2023
How to cite this paper: Faozan, A., Syah, T. A., Kusuma, H., & Adawiyah, W, R. (2023). Good corporate governance and moderating the influence of intellectual capital on the financial performance: The study of the Islamic banking industry [Special issue]. Corporate & Business Strategy Review, 4(2), 225–237. https://doi.org/10.22495/cbsrv4i2siart2