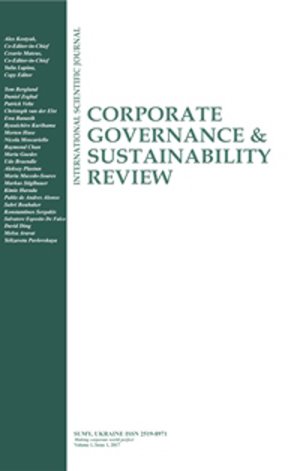 Governing climate change for sustainable food production: A case study of emerging markets
Abstract
This article addresses three research questions: How does climate change impact food production? What are the governance challenges associated with managing such impacts? What are the conditions for future success in managing the impacts of climate change on food production? To answer these questions, the researcher undertook a document review and analysis to address these various aspects with a major focus on East Africa. The study finds that climate change affects food production largely through its physical impacts on precipitation and increased the frequency of extreme weather events. Within a context of weak governance; climate change further challenges governance institutional structures and mechanisms. The study concludes that specific aspects of the prevailing climate change governance regime require major reforms (particularly the role of the state, corporations and civil society) while other climate governance mechanisms need to be completely overhauled (for example through establishment of a new World Environment Organization).
Keywords: Food Security, Climate Change, Governance, World Environmental Organization, East Africa
Authors' individual contribution: Conceptualization - R.D.; Methodology – R.D.; Writing – R.D.; Investigation – R.D.; Funding – R.D.; Resources - R.D.
JEL Classification: Q54
Received: 17.07.2019
Accepted: 16.09.2019
Published online: 29.10.2019
How to cite this paper: Ddamulira, R. (2019). Governing climate change for sustainable food production: A case study of emerging markets. Corporate Governance and Sustainability Review, 3(2), 64-75.
http://doi.org/10.22495/cgsrv3i2p7

The payment can be made with credit/debit card via secure payment system provided by Ukrainian processing center. During the payment, you will probably receive an SMS from your bank with the password to confirm the transaction. The price in Euro is an oriented one. The payment will be charged in UAH according to the exchange rate of your payment card provider. Once the payment is made we will process it ASAP and our representative will contact you to deliver the service/confirm the payment.