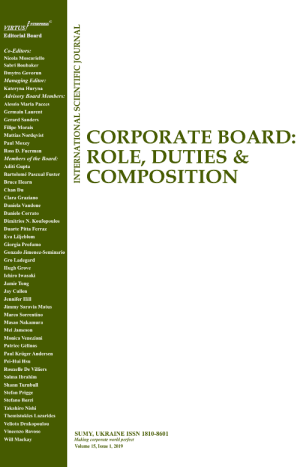 Green circular economy: An educational model to transform
Download This Article
Shirley Mo Ching Yeung
, Francis Chun-Cheong Wong

This work is licensed under a Creative Commons Attribution 4.0 International License.
Abstract
Through qualitative analysis of the related factors for the Green Circular Education Model, six articles published from 2019 to 2021 were studied. Several related factors were discovered, including relevance in design, sustainable human development experiences, complementary design, holistic development of products, spatial quality dimension, a new vision for society, adaptations of current teaching practices, an extension of the "end-of-life" concept, stable policies, multifaceted concept applications, and transverse competent. In order to combat the challenge of limited resources to developing a mindset of transformations, a platform with shared resources is needed to triangulate the transformative servant leadership concept, ESG (environmental, social, and corporate governance) concept with trust (education values with social and governance) and use of sustained materials in flow concept (environmental mindset) when educating the community for the meaning of Sustainable Development Goals (SDGs) and ESG in their lives.
Keywords: Transformation, Servant Leadership, ESG, Education, Trust, Flow Concept
Authors' individual contributions: Conceptualization — F.C.-C.W. and S.M.C.Y.; Methodology — S.M.C.Y.; Writing — F.C.-C.W. and S.M.C.Y.; Investigation — S.M.C.Y.; Funding Acquisition — F.C.-C.W. and S.M.C.Y.; Resources — F.C.-C.W. and S.M.C.Y.; Supervision — S.M.C.Y.
Declaration of conflicting interests: The Authors declare that there is no conflict of interest.
JEL Classification: I12, I13, M3
Received: 14.12.2022
Accepted: 23.01.2023
Published online: 26.01.2023
How to cite this paper: Yeung, S. M. C., & Wong, F. C.-C. (2022). Green circular economy: An educational model to transform. Corporate Board: Role, Duties and Composition, 18(3), 15–23. https://doi.org/10.22495/cbv18i3art2