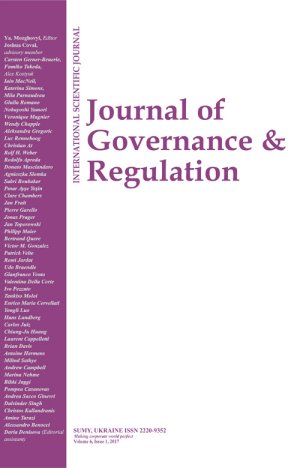 INTERNAL AUDIT ASSURANCE OR CONSULTING SERVICES RENDERED ON GOVERNANCE: HOW DOES ONE DECIDE?
Download This Article
Naomi Wilkinson
, Philna Coetzee
Abstract
The concept of organisational governance maturity and what exactly this entails is still perceived as somewhat of a mystery to most and, as a result, internal auditing find themselves in a dilemma when deciding which services to deliver in this regard. The objective of this article was to develop an organisational governance maturity framework that could be used as a measurement tool to assist internal auditing in this dilemma. A preliminary organisational governance maturity framework was developed based on the most relevant literature. A case study was conducted to obtain feedback on the preliminary framework from key stakeholders in the organisation. The results indicated that the framework significantly contributed to the determining and continuous monitoring of governance maturity; both for management and internal auditing.
Key Words: Internal Audit, Governance, Consulting Services
How to cite this paper: Wilkinson, N., & Coetzee, P. (2015). Internal audit assurance or consulting services rendered on governance: How does one decide? Journal of Governance and Regulation, 4(1-2), 186-200. https://doi.org/10.22495/jgr_v4_i1_c2_p3