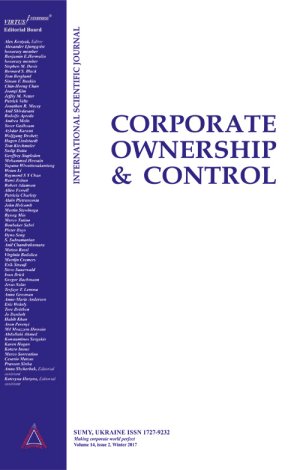 Impact of selection process on employees' performance: A case of Lebanese small and medium enterprises
Download This Article
Dory N. Daw, Charles J. Tawk

This work is licensed under a Creative Commons Attribution 4.0 International License.
Abstract
The main objective of this paper is to explore if the selection process has an impact on employees' performance inside Lebanese small and medium-sized enterprises (SMEs). The research was conducted in SMEs located in the Greater Beirut area in which the empirical study consists of a quantitative method. The results have shown that the selection process has a full impact on employees' performance and retention inside Lebanese SMEs. This study contributes to mitigating selection errors among SMEs that forms the backbone of the Lebanese economy and hence reducing their turnover expenses, and increasing their longevity. This paper concludes that SMEs shall consider seriously the selection process in hiring.
Keywords: Selection Process, Employees' Performance, Lebanese SMEs
Authors' individual contribution: Conceptualization — D.N.D. and C.J.T.; Methodology — D.N.D. and C.J.T.; Validation — D.N.D. and C.J.T.; Formal Analysis — D.N.D. and C.J.T.; Investigation — D.N.D. and C.J.T.; Resources — D.N.D. and C.J.T.; Data Curation — D.N.D. and C.J.T.
Declaration of conflicting interests: The Authors declare that there is no conflict of interest.
JEL Classification: M10, P17, M12, L1
Received: 26.09.2022
Accepted: 18.01.2023
Published online: 20.01.2023
How to cite this paper: Daw, D. N., & Tawk, C. J. (2023). Impact of selection process on employees' performance: A case of Lebanese small and medium enterprises. Corporate Ownership & Control, 20(2), 75–83. https://doi.org/10.22495/cocv20i2art6