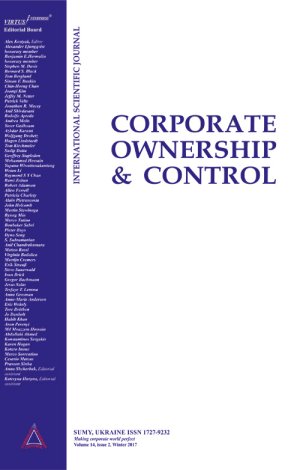 LOAN PORTFOLIO STRUCTURE AND PERFORMANCE OF GOVERNMENT-OWNED BANKS IN INDONESIA: DOES SIZE MATTER?
Download This Article
Apriani Dorkas Rambu Atahau
, Tom Cronje
Abstract
Government-owned banks represent the smallest number of banks in Indonesia (25% of all banks) but have a dominant market share of almost 50% in the loan market. Studies previous to this one do not address the effect of size differences on the loan portfolio structures and performance of such banks. The objective of this study is to add to the literature in this area by determining whether small and large Indonesian government-owned banks differ in terms of their loan portfolio structures and performance. The study covers the 2003 to 2011 period. Descriptive statistics, univariate statistics and generalized least squares estimation are applied. The findings show that the loan portfolio structures and returns of small and large government-owned banks differ significantly.
Keywords: Loan Portfolio, Government-Owned Banks, Indonesia
How to cite this paper: Atahau, A. D. R., & Cronje, T. (2014). Loan portfolio structure and performance of government-owned banks in Indonesia: Does size matter? Corporate Ownership & Control, 11(4-4), 379-390. https://doi.org/10.22495/cocv11i4c4p1