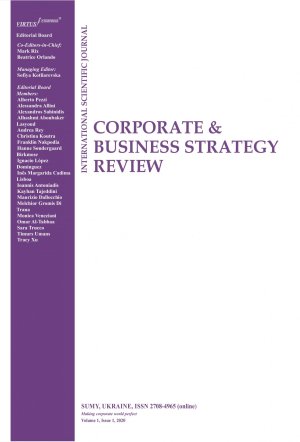 Non-monetary stimulation of staff: A case study of businesses in the developing market
Download This Article
Mustafë Kadriaj, Vehbi Ramaj

This work is licensed under a Creative Commons Attribution 4.0 International License.
Abstract
In this paper, we have examined the topic related to staff stimulation, more specifically, what does it include and why is staff stimulation done? How does it affect workers? What are the challenges and achievements of the training? This paper is based on the research of Kabashi et al. (2015), Jusufi and Ramaj (2020). It is known that stimulation is an important tool for staff development, it is of great importance due to the extraordinary rate of change in the internal and external organizational environment. It is important to ensure that the business is complying with competition rules, this can be achieved through ongoing training. We also organized a survey regarding the expectations from the training, and the experience gained and the results provide answers that prove the theses about the impact of stimulation and motivation on the efficiency and authority that will have during the performance of operational works. The managerial staff of businesses has approximate expectations with benefits and results, proving the thesis that in addition to objective stimulation and motivation such as salary, the staff also needs subjective stimulation by training, evaluating, and feeling important within the business where they work.
Keywords: Human Capital, Non-Monetary, Stimulation, Efficiency, Staff
Authors' individual contribution: Conceptualization — M.K. and V.R.; Methodology — M.K. and V.R.; Investigation — M.K. and V.R.; Writing — Original Draft — M.K. and V.R.; Writing — Review & Editing — M.K. and V.R.; Supervision — M.K. and V.R.
Declaration of conflicting interests: The Authors declare that there is no conflict of interest.
JEL Classification: L2, L25, O15
Received: 30.09.2022
Accepted: 05.09.2023
Published online: 08.09.2023
How to cite this paper: Kadriaj, M., & Ramaj, V. (2023). Non-monetary stimulation of staff: A case study of businesses in the developing market. Corporate & Business Strategy Review, 4(4), 16–23. https://doi.org/10.22495/cbsrv4i4art2