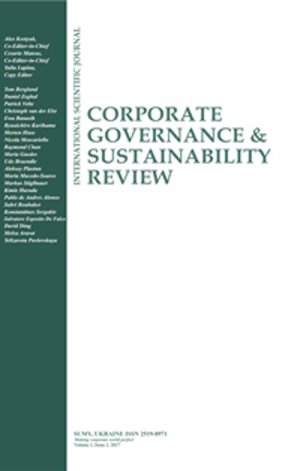 Non-performing assets in India: A critical analysis of public and private sector banks
Vinay Kandpal
Abstract
The paper identifies and analyzes the causes that affect non performing assets (NPAs), hinder its effective observance, and recommends appropriate measures to ensure their effective monitoring and control. The banks selected for this research work are having higher NPAs and are top banks in their sector. As per the Global Financial Stability Report of International Monetary Fund (IMF, 2009), identifying and dealing with distressed assets, and recapitalizing weak but viable institutions and resolving failed institutions are stated as the two of the three important priorities which directly relate to NPAs. This research work finds the reasons for non-performing loans by considering a set of 50 variables and provides the necessary measures. Statistical tool SPSS was used to run the factor analysis test. Sectoral disparities in the NPA ratio to advances in public and private sector banks were the main source of motivation to analyze and compare factors affecting non-performing assets (NPAs) of public and private sector banks in India. Some of the reasons for NPA are lack of frequent interaction or follow-up with borrowers, manipulation of income or financial statement by borrowers, industrial problem and death of earning member of the family.
Keywords: Non-Performing Assets, Profitability, Banks, Public Sector, Private Sector, Bank Credit
Authors' individual contribution: The Author is responsible for all the contributions to the paper according to CRediT (Contributor Roles Taxonomy) standards.
Declaration of conflicting interests: The Author declares that there is no conflict of interest.
JEL Classification: C33, G21, E51, G11, C23
Received: 05.02.2020
Accepted: 17.04.2020
Published online: 24.04.2020
How to cite this paper: Kandpal, V. (2020). Non-performing assets in India: A critical analysis of public and private sector banks. Corporate Governance and Sustainability Review, 4(1), 65-73. https://doi.org/10.22495/cgsrv4i1p6

The payment can be made with credit/debit card via secure payment system provided by Ukrainian processing center. During the payment, you will probably receive an SMS from your bank with the password to confirm the transaction. The price in Euro is an oriented one. The payment will be charged in UAH according to the exchange rate of your payment card provider. Once the payment is made we will process it ASAP and our representative will contact you to deliver the service/confirm the payment.