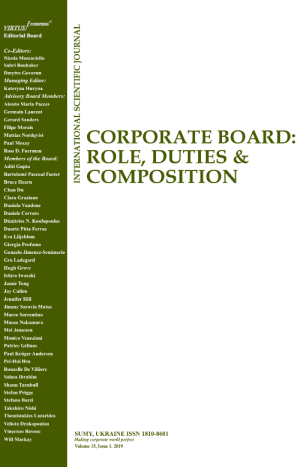 PAY FOR PERFORMANCE: BEATING "BEST PRACTICES"
Download This Article
Abstract
Widespread criticism of CEO pay packages have spurred directors to engage in a diligent search for best practices. This vigilance is transforming the process of executive compensation design, administration and oversight at many major public companies. But have all these process changes improved the compensation plans? We conducted empirical research on the way various compensation structures work for or against shareholder value creation. We looked at S&P 500 executive compensation plan data, supplemented by conversations with hundreds of executives and consultants. Against this standard, the evidence indicates that certain practices prove out favorably; some with plausible rationales have questionable value, at best, and some are clearly counter productive.
Key Words: Pay For Performance, CEO, Board of Directors
How to cite this paper: Hodak, M. (2006). Pay for performance: Beating "best practices". Corporate Board: role, duties and composition, 2(3), 36-40. https://doi.org/10.22495/cbv2i3art4