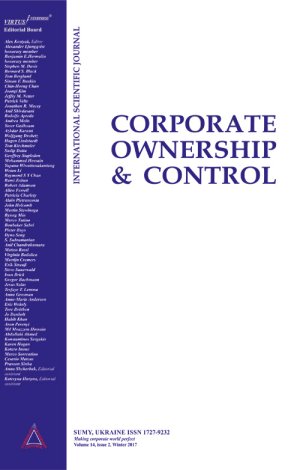 Performance measurement system in local governments: A critical analysis and advancements
Download This Article
Enrico Sorano
, Paolo Pietro Biancone
, Guido Giovando
, Alberto Sardi

This work is licensed under a Creative Commons Attribution 4.0 International License.
Abstract
The literature highlights the need to develop and utilise a balanced, dynamic, and multi-perspective performance measurement system (PMS) for managing organisations. The system should report the key performance indicators (KPIs) to support decision-making processes. Although the useful approaches for the development of this system are described in the literature, they are not sufficiently applied to public organisations. Hence, this paper aims to identify and apply a useful approach for PMS design in a local government according to national legislation. A qualitative case study method is adopted in this research. It is recognised as the most effective method for obtaining an in-depth understanding of complex environments. To define the steps for developing a PMS, the context and regulation of an Italian municipality are investigated in this research. The result highlights the steps of PMS development suggested by national legislation. It illustrates a local government context, highlighting the considerable complexity of the organisational perspective and numerous controls to carry out to be compliant with the legislation background. The contribution of this study is twofold. First, the study contributes to the performance measurement literature through the approach definition of PMS development in local governments. Second, it contributes to practice by providing a useful case study of PMS development of local governments according to a national legislation background. The research describes a useful approach for designing a PMS in a complex and bureaucratic environment. Moreover, it highlights the main steps to develop a performance measurement system in a local government.
Keywords: Performance Measurement System, Performance Management, Key Performance Indicators (KPIs), Public Sector, Local Government, Municipality
Authors' individual contribution: Conceptualisation — E.S.; Methodology — E.S.; Investigation — E.S.; Resources — E.S.; Writing — Original Draft — E.S.; Writing — Review & Editing — E.S.; Visualization — E.S.; Supervision — P.P.B., G.G., and A.S.; Project Administration — P.P.B., G.G., and A.S.
Declaration of conflicting interests: The Authors declare that there is no conflict of interest.
JEL Classification: H11
Received: 24.02.2023
Accepted: 24.04.2023
Published online: 26.04.2023
How to cite this paper: Sorano, E., Biancone, P. P., Giovando, G., & Sardi, A. (2023). Performance measurement system in local governments: A critical analysis and advancements. Corporate Ownership & Control, 20(3), 75–84. https://doi.org/10.22495/cocv20i3art5