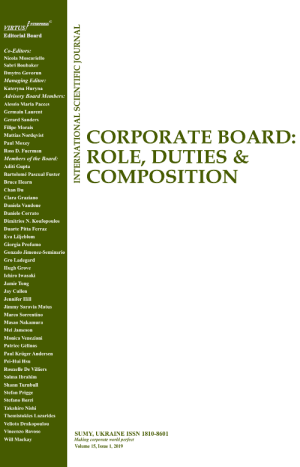 RETAINING AND PROPERLY DEVELOPING EMPLOYEES: COULD THIS IMPACT PROFESSIONAL CONDUCT?
Download This Article
Abstract
Human resource retention and development (HRRD) relationship with public servants' professionalism is examined in this study. Variables such as performance appraisal, training and motivation are used to measure HRRD and the effect on professional output of public service employees are examined. Both quantitative and qualitative methods of data collection were adopted; four hundred and seventy six (476) useable questionnaires were retrieved from respondents and used in the quantitative analysis, while three different groups consisting of between eight to twelve people were involved in focus group discussions. Inferential statistics was used to analyse the quantitative data, while the qualitative data was organised into themes. Findings indicate among others a lack of motivation among Nigerian public servants in terms of salaries and other incentives that could have enhanced performance output. Likewise, training and developmental strategy embarked on presently is not problem targeted. Therefore, a revamp of the current performance appraisal system is suggested amongst many others.
Keywords: Nigerian Public Service, Professional Conduct, Employee Retention, Training and Development
How to cite this paper: Kappo-Abidemi, C., Iwu, C. G., & Allen-Ile, C. (2015). Retaining and properly developing employees: Could this impact professional conduct? Corporate Board: role, duties and composition, 11(3), 84-92. http://doi.org/10.22495/cbv11i3art7