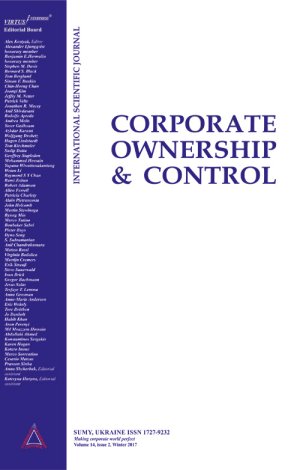 SKILLS VS TRAINING NEEDED BY SMEs IN THE FINANCIAL INTERMEDIATION SECTOR: IS A MARRIAGE BETWEEN THESE TWO BETTER?
Download This Article
Michael Colin Cant
, Cindy Erdis
, Safura Mohamed Kallier
, Bernard Van Heerden
Abstract
SMEs within the financial intermediation sector has an important role to play in any economy and maybe even more so in a third world economy. This sector provides the country with essential financial functions, such as daily economic transactions, savings and insurance. Attaining the correct skills and receiving the correct training is essential in the survival of these SMEs in an ever changing business environment. This article focuses on the existing skills that SMEs in the financial intermediation sector possess and establishing the skills and training that they need or perceive to need in order to adapt to this environment. The target population for this study consisted of SMEs within the City of Tshwane in South Africa and structured questionnaires were used to collect the data. The results of the study showed that both employers and employees in the financial intermediation sector are in need of essential financial, technical and conceptual skills, and that these will have to be integrated to secure the best possible results.
Keywords: SMEs, Financial Intermediation Sector, Skills, Training
How to cite this paper: Cant, M. C., Erdis, C., Kallier, S. M., & Van Heerden, B. (2014). Skills vs training needed by SMEs in the financial intermediation sector: Is a marriage between these two better? Corporate Ownership & Control, 12(1-3), 330-336. https://doi.org/10.22495/cocv12i1c3p2